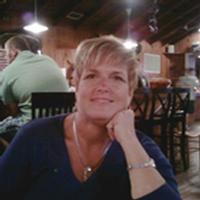 Paula Gayle Hunter, 61, passed away peacefully in her home on Wednesday, July 12, 2017 from complications of a lifelong struggle with rheumatoid arthritis.
Paula was born in Huntington, West Virginia to the late Phillip and Phyllis York. She graduated Huntington High School and earned a bachelor's degree in nursing from Marshall University as well as a master's degree from Capital University. She is a retiree from Riverside Methodist Hospital where she was a dedicated NICU nurse and instructor for almost 28 years. She was a loving mother and devoted wife.
Paula is survived by her husband Martin Hunter; sons, Matthew Kooiker, Garritt Kooiker; sister Kelly York; brothers David York, Charles York, Christopher York. Paula was an advocate of animal rescue and arthritis research. Donations can be made to the Capital Area Humane Society and the Arthritis Foundation in her honor. Donations can be dropped off in person or made online at www.cahspets.org and www.arthritis.org/donate.php.
A Memorial Service will be held 5:30 to 7:30 p.m. Friday, July 21, 2017 at Cypress Wesleyan Church, 377 Alton Darby Creek Road, Galloway, Ohio 43119. Please visit www.tiddfuneralservice.com to send condolences to Paula's family.
This article originally appeared on The Pickaway News Journal