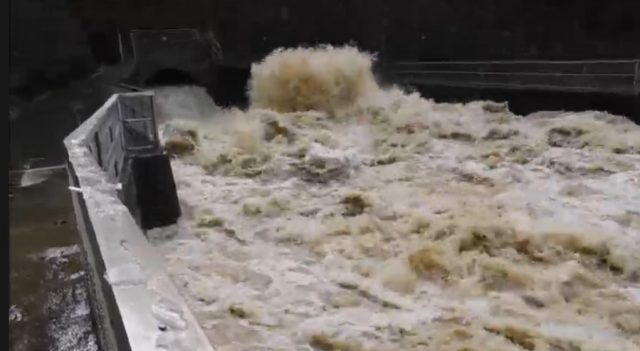 Bainbridge – Paint Creek dam and US Army Corps of Engineers say that they have almost closed the outflow of the dam to help stop floodwaters from flowing downstream and are currently holding water.
Since yesterday US Army Corps of Engineers has reported that due to heavy precipitation they have reduced the outflow to a minimum yesterday evening. The lake has since risen 20.33 feet to an elevation of 810.68 and will continue to rise as the dam does its job to hold water and reduce flood damages downstream.
Because of this action areas around the lake will be closed for public access, including the Marina, Taylor Road Boat Launch, the beach, and Rattlesnake Boat Launch.
You can see the active reports here: https://www.lrh-wc.usace.army.mil/wm/?basin/sci/pcs
Heavy rain and precipitation has occurred over the past few days with moderate flooding in the southern Ohio area.