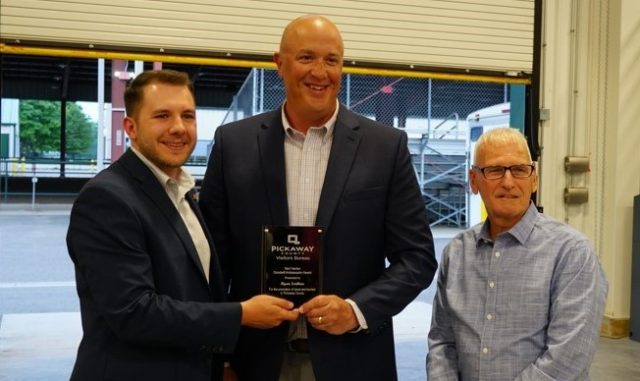 PICKAWAY – In a packed room, last night during the Pickaway County Chamber of Commerce Award Dinner P3 Executive Director was awarded the Ned Harden Goodwill Ambassador Award.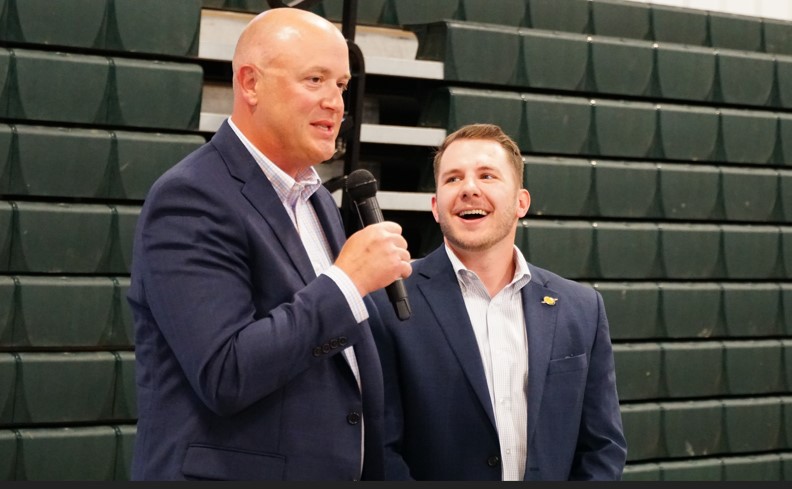 The award was named after Ned Harden who was a visionary for the Pumpkin show and Pickaway county, Harden passed away in 2009, but the award was continued in his honor to recognize individuals and groups that embody those same principles.
Pickaway Progress Partnership (P3) is the economic development agent for Pickaway County and its municipalities. P3 has three main objectives: promote and market the advantages of locating business in the County; promote a stronger business environment by facilitating retention and expansion efforts of local employers; and deliver a seamless network of economic development services and value-added programs to existing businesses, local government, and prospective companies throughout Pickaway County.
P3 is a non-profit corporation with a board of directors comprised of leaders from the public and private sectors. P3 receives its funding from a variety of investors in the public and private sectors. P3 is lead by its Economic Development Director, Ryan Scribner.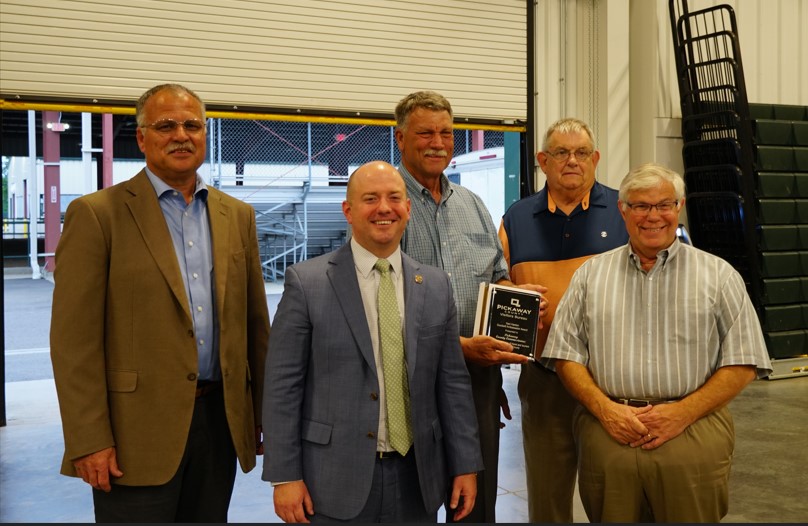 "The common denominator for all recipients of the Ned Harden Goodwill Ambassador award is that their actions, deeds and how they live their life has had an impact on bringing people to the community."
Pickaway Visitors Bureau awarded this award and recognized Pickaway County Commissioners including former Commissioner Brian Stewart for their work on the development of the Pickaway County Fairgrounds.