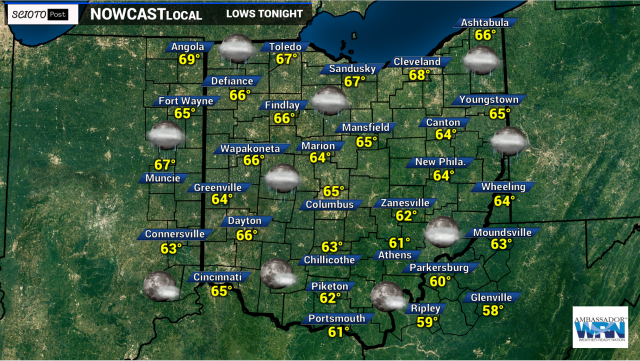 Good Evening! We saw a fairly nice day and we stayed dry for the whole weekend locally! Tonight, clouds will increase across the area. We could see a few sprinkles or light showers north of US-50 after 10PM through the overnight, but not enough to water the grass or plants.
Overnight lows will be in the lower 60's to middle 60's. Monday looks to be variably cloudy with a few sprinkles possible with continued warmth as highs get into the 80's once again.
The big question: WHEN WILL WE COOL OFF?
The answer to that question for some likely is "not soon enough." However, there are signs that as we end the month we will see temperatures cool to below normal (60's for highs), so hang in there! With the pumpkin show around the corner, some cooler weather would be nice!