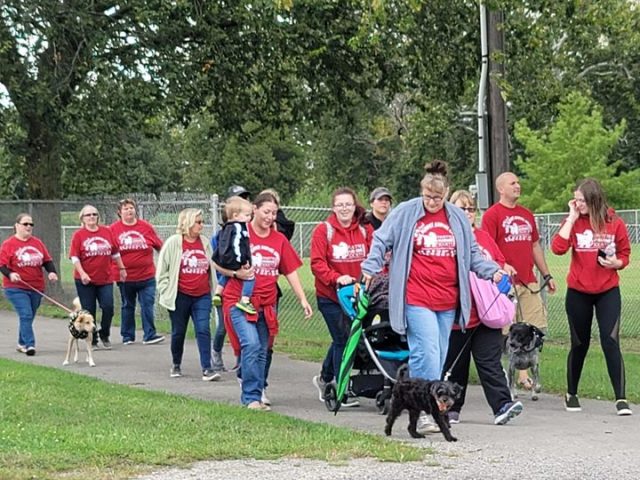 FAYETTE –
FAYETTE – The Fayette Regional Humane Society's (FRHS) ninth-annual "Walk Against Animal Cruelty" occurred Saturday morning is its 9th year of the walk.
According to the Facebook page "The Walk Against Animal Cruelty is your chance to make a difference for abused and neglected animals. Your registration and the money you raise goes to fund the Humane Agents, who confront cruelty to animals every day. Walk against animal cruelty and be a Champion for Animals."
The walk is the first part of the event, the second is other activities for dogs, best dog trick, best-dressed dog during a walk, smallest dog, there will also be raffles and refreshments.
During the morning speech, the group boasted about 1,159 adoptions today this year from the society. In total they had 115 People register for the walk today, and that did not include the four legs that walked alongside many.
"YOU are the reason why we can confront cruelty and intervene to protect animals. YOU are the reason why some of the animals who were once a victim of cruelty were able to be around TODAY to LEAD the walk and have a wagging tail again and no longer hungry. I, we APPRECIATE EVERY SINGLE ONE OF YOU who continue to help our lifesaving mission," said Brad Adams, chief humane agent