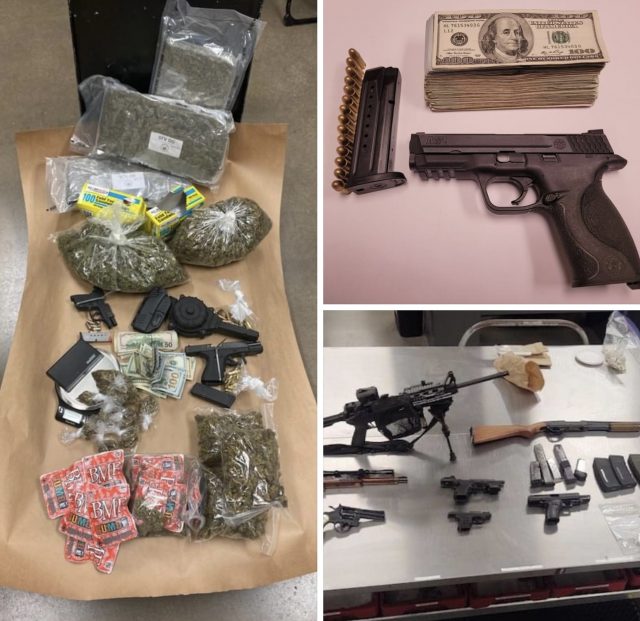 Operation Unity, Part 3: Linden
On Wednesday, December 29, 2021, in response to violent crime trends, the Columbus Division of Police completed the third "Operation Unity." Focusing specifically on the Linden neighborhood, Columbus Police officers, Intelligence units, Major Crimes detectives, SWAT, Traffic Control Unit, and others served felony warrants and initiated targeted enforcement designed to specifically address violent offenders and recover firearms. Officers worked strategic directed patrol operations in the area from 10:00 A.M. on Wednesday, December 29, 2021 – 4:00 A.M. on Thursday, December 30, 2021.
The goal of this operation was to remove violent felons, firearms, and narcotics from the streets of the Linden neighborhood and surrounding communities.
The result of this collaborative operation resulted in the following:
20 felony suspects apprehended
4 stolen vehicles recovered
17 illegal firearms recovered
13 search warrants served
12 misdemeanor arrests
26.2 grams Cocaine seized
176 pills seized
5 lbs. illegal marijuana seized
$15,237.00 currency seized
2 missing children recovered
2 OVI arrests
23 no-operator's license arrests
209 traffic citations issued
During Operation Unity, while the Columbus Police Mounted Unit engaged area residents at local parks, the unit also safely recovered a loaded gun that had been left in the grass.
Part of Operation Unity also included a week-long focus to reduce celebratory gunfire through a partnership with community leaders and continued efforts by Community Liaison Officers.
As with the past operations, wraparound services will be provided to the community through the Columbus CARE Coalition.