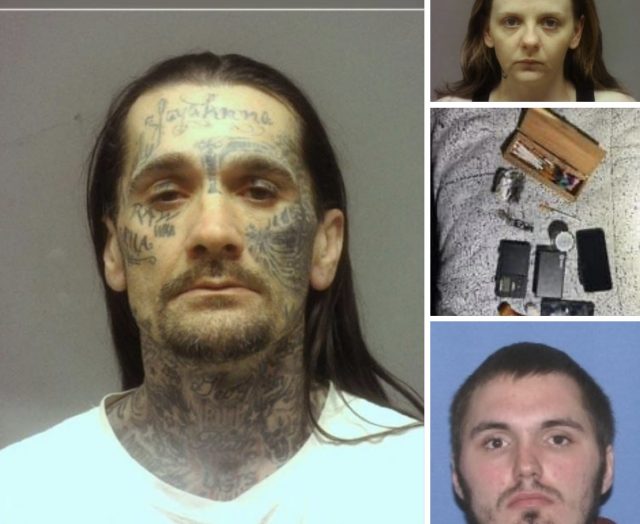 On December 29, 2021 – Nelsonville Police Department's Chief Fitch, Officer Jones, and Officer Adams made contact with James Carey, Tesla Furr, and Skylar Hook. Both Carey and Furr each had two confirmed Felony Warrants for their arrest and were detained after being read their Miranda Rights.
Hook was also read his Miranda Rights and detained at this time. Consent to search Hook's bookbag was given and the search revealed a Methamphetamine Smoking Device, and a counterfeit $100 bill. A search of Skylar Hook's person ended with a "snort straw" with suspected heroin residue being found. All items were seized. Hook was released at this time.
James Carey and Tesla Furr were transported to the Southeastern Ohio Regional Jail on their active warrants. After a Hypodermic Syringe was observed in plain view at the time of arrest, a Search Warrant was obtained and then executed at the Elizabeth St residence.
A thorough search of Carey's residence ended with Heroin, aluminum foil with suspected Heroin residue, a plastic container with unknown pills, a glass jar with suspected marijuana, two sets of digital scales, a metal spoon, Marijuana Pipe, Hypodermic Syringes, blue tie-offs, miscellaneous Drug Paraphernalia, and multiple cellphones being seized. All evidence will be sent to BCI for Lab Analysis.
Charges are Pending.