WILMINGTON – One person was life-flighted in critical condition after a vehicle wreck on 10000 block of Wilmington rd on Sunday.
The call came in as a vehicle accident with entrapment. Crews arrived at a commercial box truck on its side with one pt partially ejected. Crews quickly assessed the patients and deemed one critical and need to be flown via care flight. The patient was extricated and transported to a trauma hospital. Command requested an additional Medic unit from Wilmington FD to respond.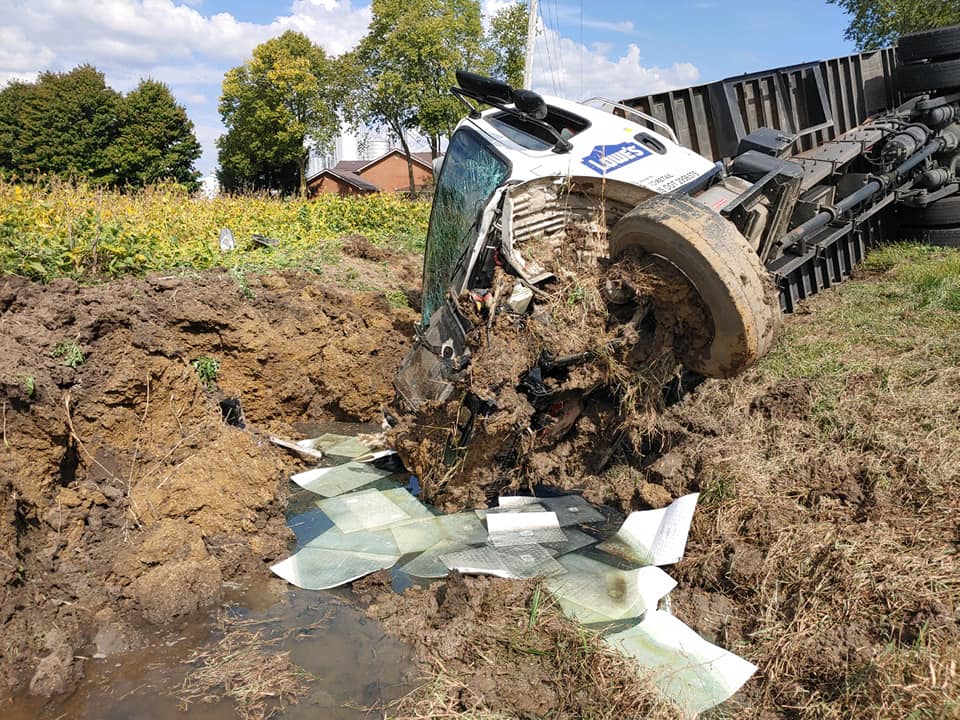 Crews operated on the scene for approximately three hours. The Ohio EPA was contacted due to a significant fuel spill from the accident.
The cause of the wreck is still under investigation