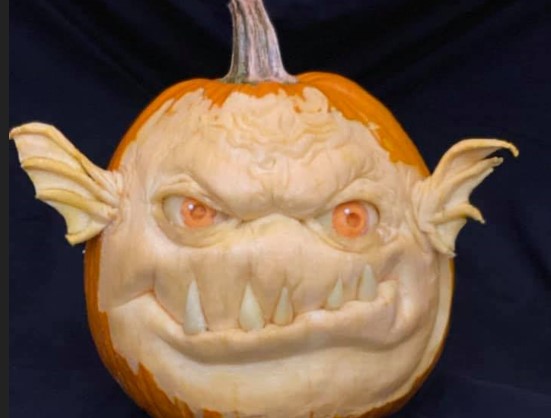 CINCINNATI – William Wilson for years has been creating things that are appealing to the eyes, since getting into the pumpkin carving though things are moving up for him with a chance to be champion on Outrageous Pumpkins on Food Network.
Outrageous Pumpkins is a show on Food Network where "seven extraordinarily talented pumpkin carvers duke it out in an outdoor pumpkin competition that defies imagination. Each week the carvers dive headfirst into the most-insane, eerie, and outrageous challenges, executing their intricate Halloween designs to impress judges Terri Hardin and Marc Evan. Only one will earn the coveted title of Outrageous Pumpkin Champion and take home a sweet $25,000 Halloween treat!"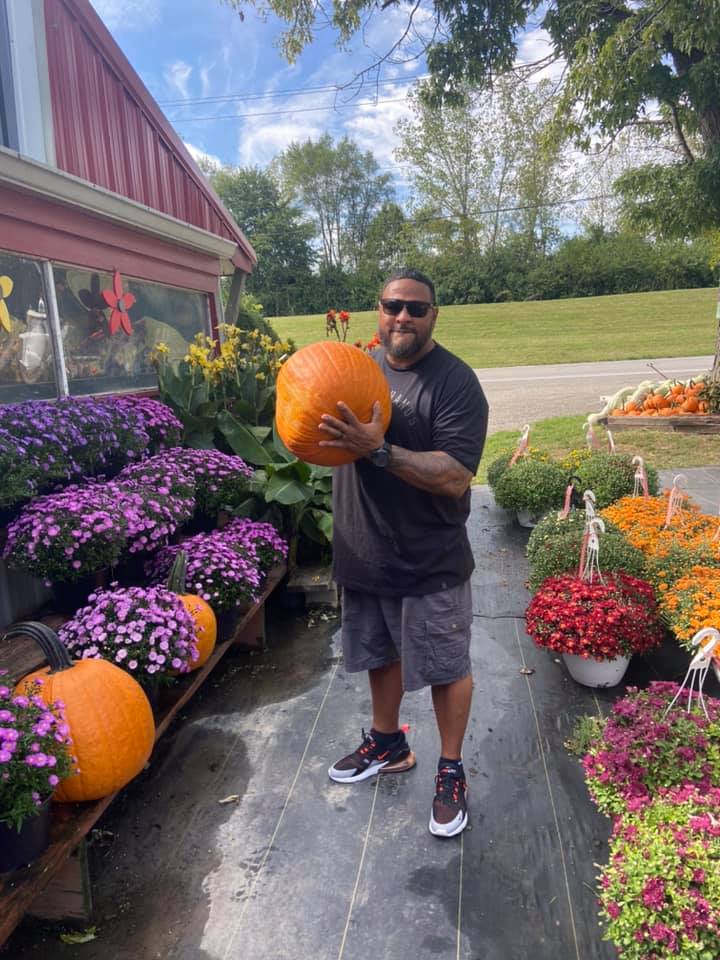 Wilson owns a restoration company in Liberty Township Ohio and has always had a love for art and food. Wilson says that even from a young age people noticed his gifts of art.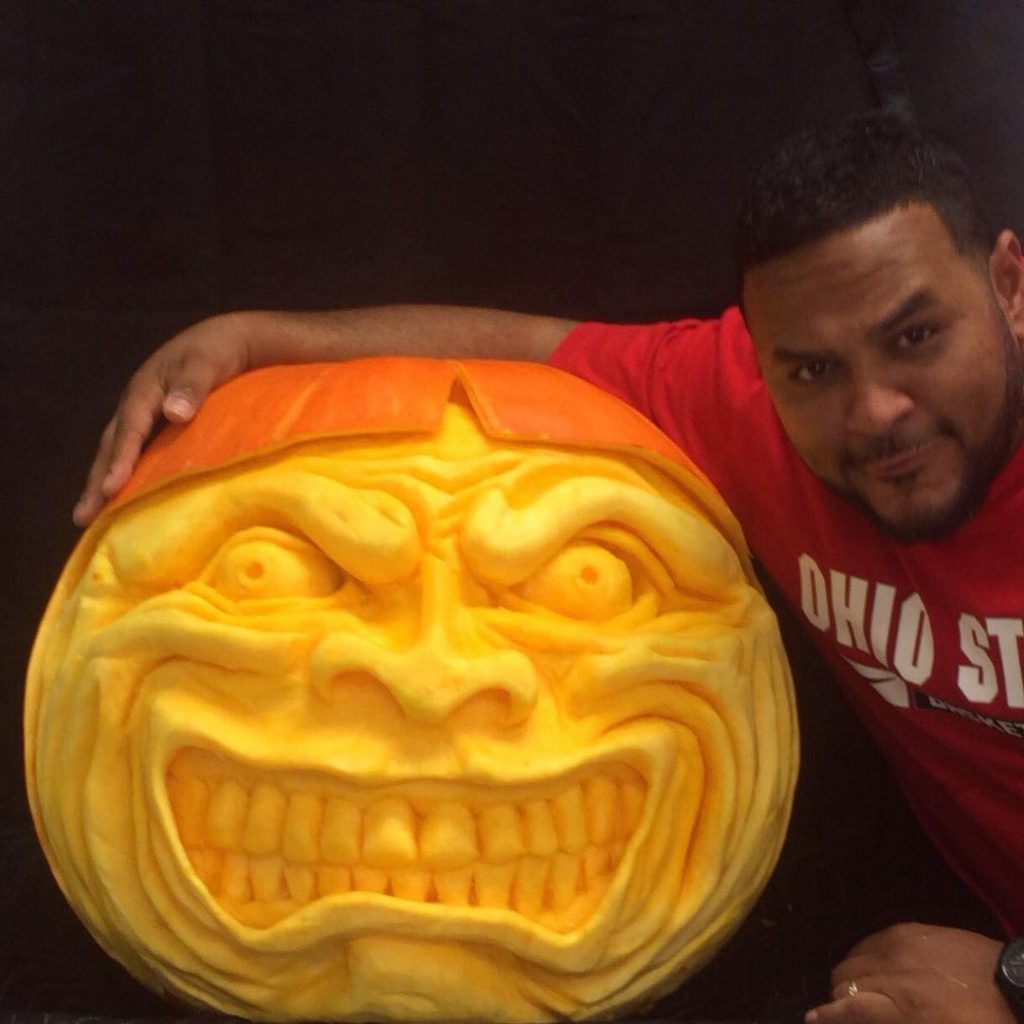 "People always told me I was one of the best artists in school, I took my love for art and food into trade school in 1992-1995 at Scarlet Oaks vocational school. It wasn't until I met Greg Butauski and Rock on Ice that I took carving to another level."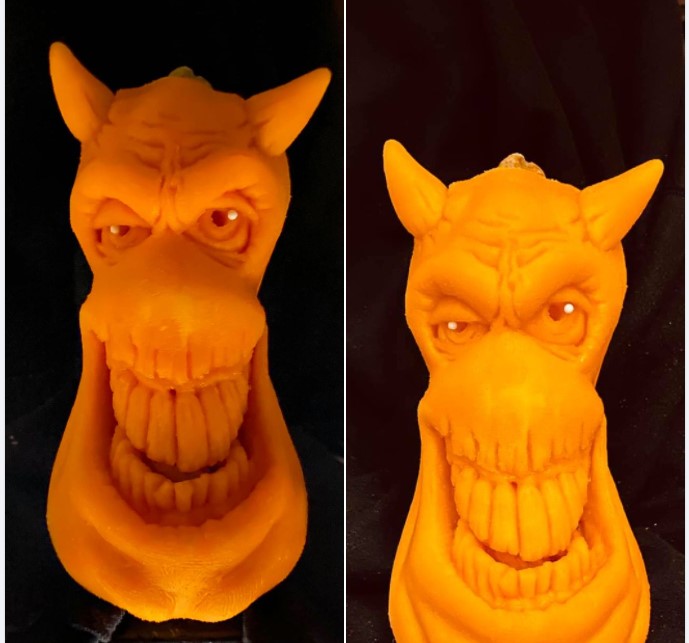 Greg Butauski owner of Rock On Ice is an owner and sculptor of high-quality ice sculptures. He was named 2017 NICA National Champion. With a dual win he is also 2017 Tour Champion. The National Ice Carving Championships were held in Perrysburg, OH, February 17-18, 2017. Greg walked away with the Grand Master Champion title.
Rock on Ice is a company in Columbus Ohio that specializes in Ice, and fruit carvings.
Wilson says that he only gets to practice on gourds a couple of weeks a year, but has perfected it quickly.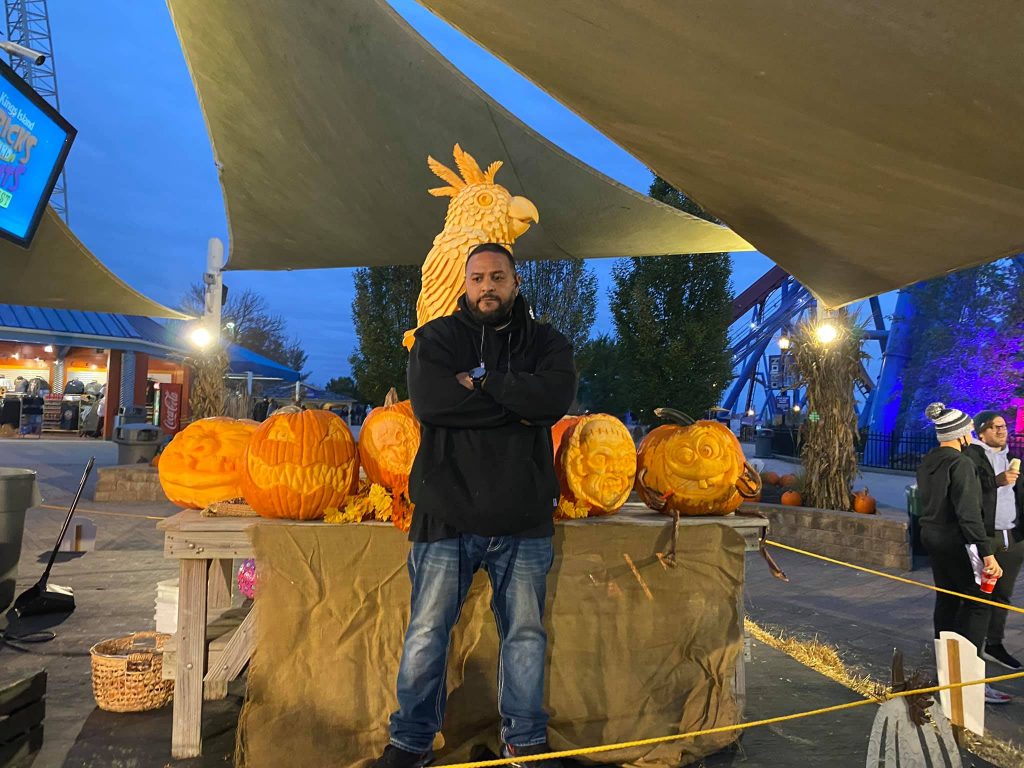 "I was messing around with it over the years putting people's names in pumpkins, customizing, just having fun. Then when I started learning and watching from Wilson, Titus, Jason, and Jeff at Rock on Ice helped me take my carving to the next level."
"Carving gourds has an abundance of possibilities and design is endless, pumpkins are forgiving. When you start carving pumpkins you have to put your faith into the process. I don't even eat anything pumpkin, no pumpkin spice for me."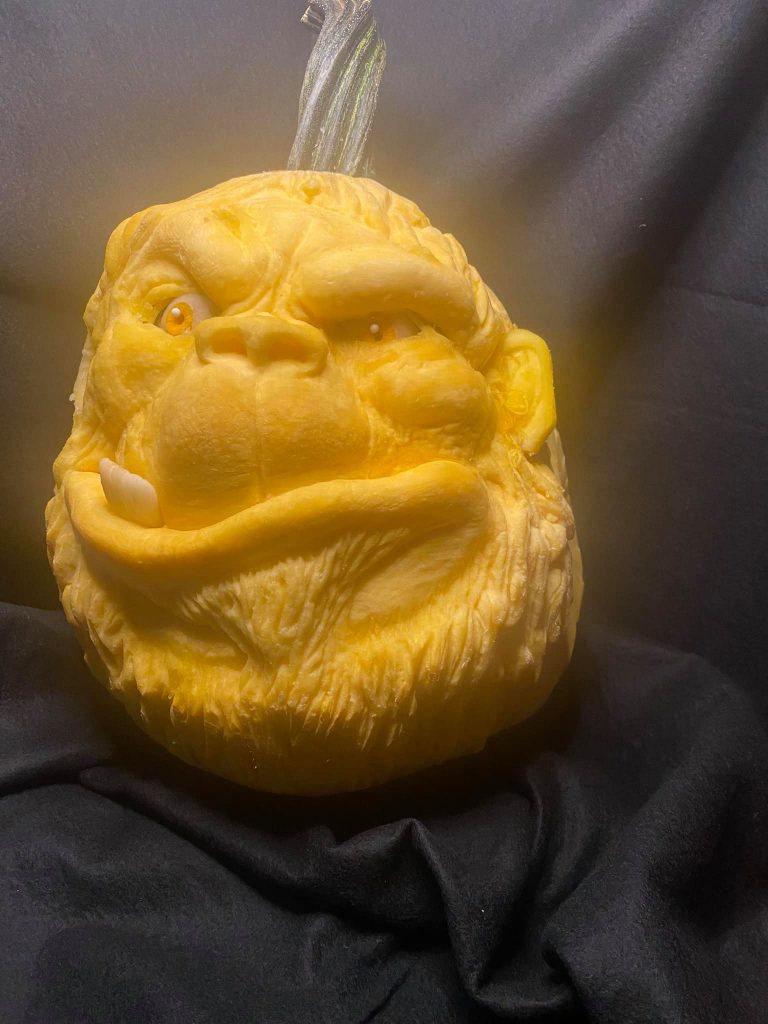 Wilson told Sciotopost when he got the call to be on Outrageous Pumpkins he was pretty excited.
"The show is 7 carvers, in a four-week challenge, with the last episode final for the winners."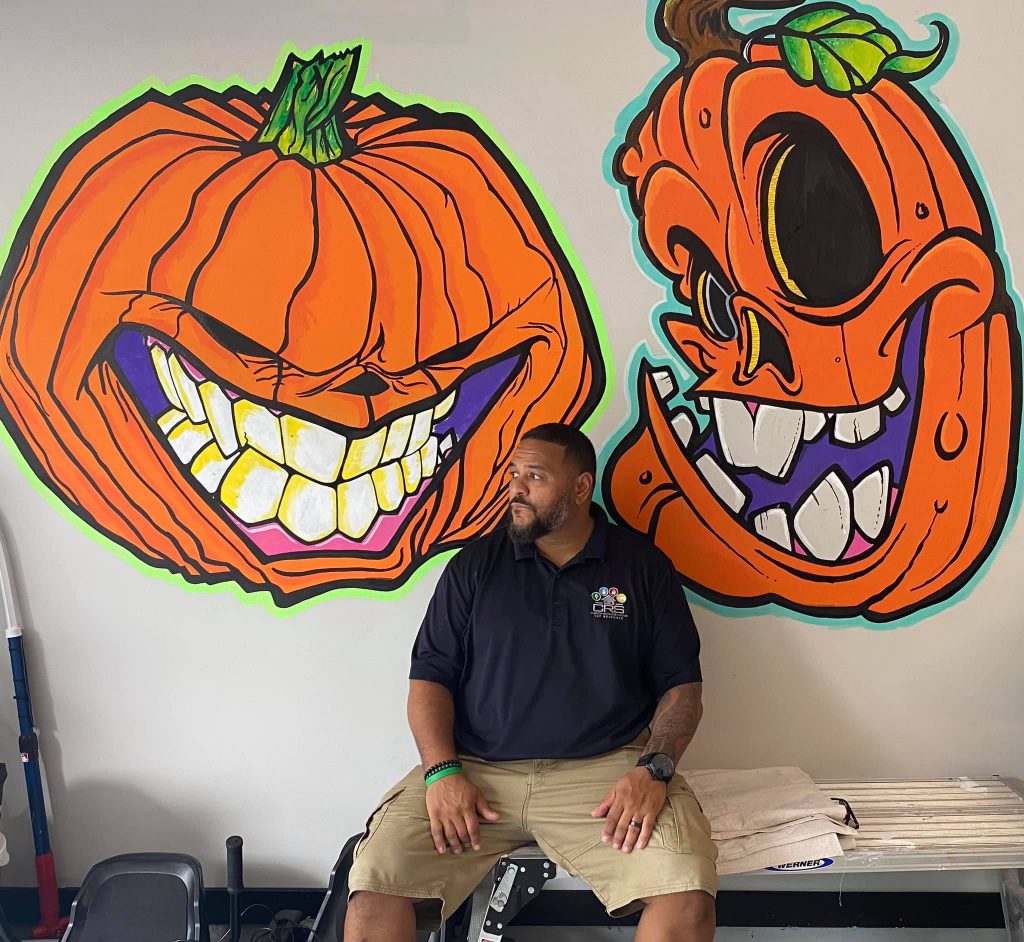 The show will premiere its second season on October 3rd at 10 PM on the Food Network.
Wilson told us that he has some ideas for the show that will be filmed this month, he says that most of his work has a cartoony look and he's looking to perfect that.