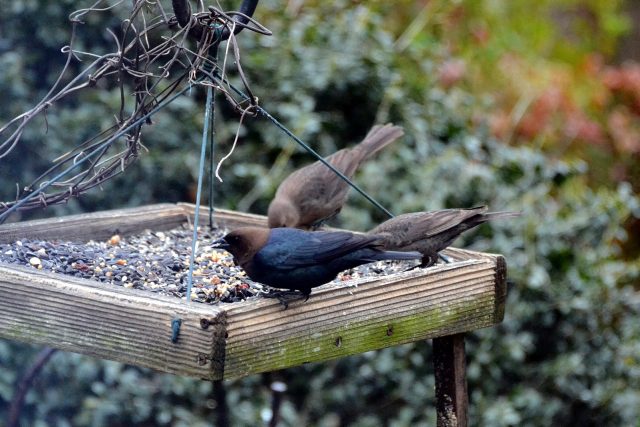 OHIO – A mysterious disease that is killing birds across Ohio, and officials are saying a way to help is to take down bird feeders for the season.
Recently, it has been observed that songbirds in Ohio are being affected by a disease. The primary species affected at this time are blue jays, common grackles, European starlings, American robins, and house sparrows. Ohio counties experiencing the bulk of the outbreak so far include Brown, Butler, Clark, Clermont, Delaware, Franklin, Greene, Hamilton, Montgomery, and Warren counties.
While we do not have an update on what is currently causing the disease, the ODNR Division of Wildlife advises that people please stop feeding birds, and takedown and clean bird feeders and birdbaths with 10% bleach solution, particularly if they are seeing sick/dead birds in their area (as recommended by USGS). Doing these things can help slow the spread of the disease.
If You Find an Alive/Diseased Bird
Please contact the nearest licensed wildlife rehabilitatorThis link will open in a new window.
If You Find a Dead/Diseased Bird
Please submit a report online in our Wildlife Species Sighting reporting system to help biologists track the spread of the disease. When reporting, select Bird – Diseased or Dead.