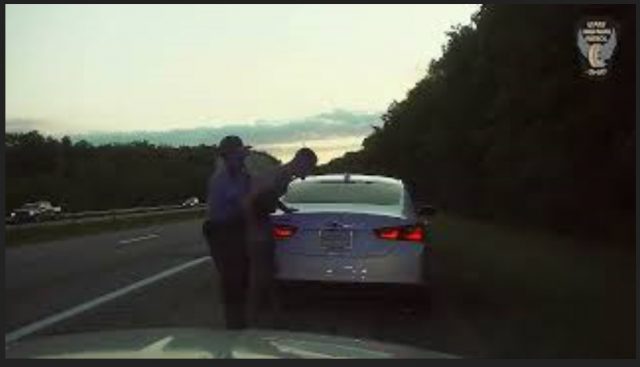 OHIO – Ohio State Highway patrol released a video today that shows a trooper saving the life of a man choking on a bag of illegal drugs he swallowed.
According to the release, Trooper Hoskins from the Ravenna Post outside of Akron Ohio moved quickly to save a man he had performed a traffic stop on.
In the video, you can see the trooper attempted a traffic stop for speed on the highway. When he walks up to the car he notices something out of the ordinary, the man is choking and having issues breathing. The trooper goes from the speed violation to attempting to save the man's life by performing the Heimlich maneuver once he has determined the man cannot get the bag of drugs stuck in his esophagus out. The trooper attempts many times before its dislodged.
In the baggie, a small amount of marijuana was retrieved, a minor misdemeanor. The trooper says in the video, "you want to die over a simple ticket? Because that's what almost just happened."