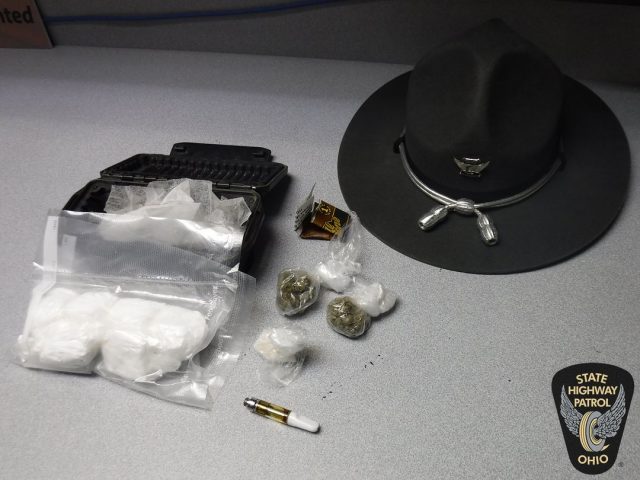 OHIO -Ohio State Highway Patrol troopers filed felony drug charges against a Michigan man and woman after a traffic stop in Hancock County. During the traffic stop, troopers seized 183 grams of fentanyl worth approximately $27,450.
On January 11, at 12:35 a.m., troopers stopped a rented 2023 Kia Sportage with Kentucky registration for a speed violation on Interstate 75. While interacting with the occupants, troopers detected an odor of raw marijuana coming from the vehicle. The driver admitted to previously having marijuana in the vehicle. During a search of the vehicle, troopers located one gram of marijuana from the passenger area of the vehicle and a magnetic box underneath the vehicle containing approximately 183 grams of fentanyl. A search of the passenger revealed 8 grams of suspected crack and 7 grams of marijuana on his person.
The driver, Aisha Cochran, 45, and passenger, Robert Lee Smith Jr., 48, both from Dearborn Heights, Mich., were incarcerated in the Hancock County Justice Center and charged with possession of fentanyl, a first-degree felony. Smith was also charged with possession of cocaine, a fourth-degree felony.
If convicted, Cochran could face up to 11 years in prison and up to a $20,000 fine and Smith could face up to 12 and a half years in prison and up to a $25,000 fine.