Columbus – Members of the 147th Basic Peace Officer Class received training certificates during a graduation ceremony held Friday afternoon at the Ohio State Highway Patrol Training Academy. The 42 graduates will assume duties as peace officers for 20 Ohio agencies.
The 21-week basic course began in August. The course was developed by the Ohio Peace Officer Training Commission and offers comprehensive instruction in more than 150 topics, including criminal law, traffic law, community relations, physical training, self-defense, firearms, emergency vehicle operations, standardized field sobriety testing and electronic speed measuring devices.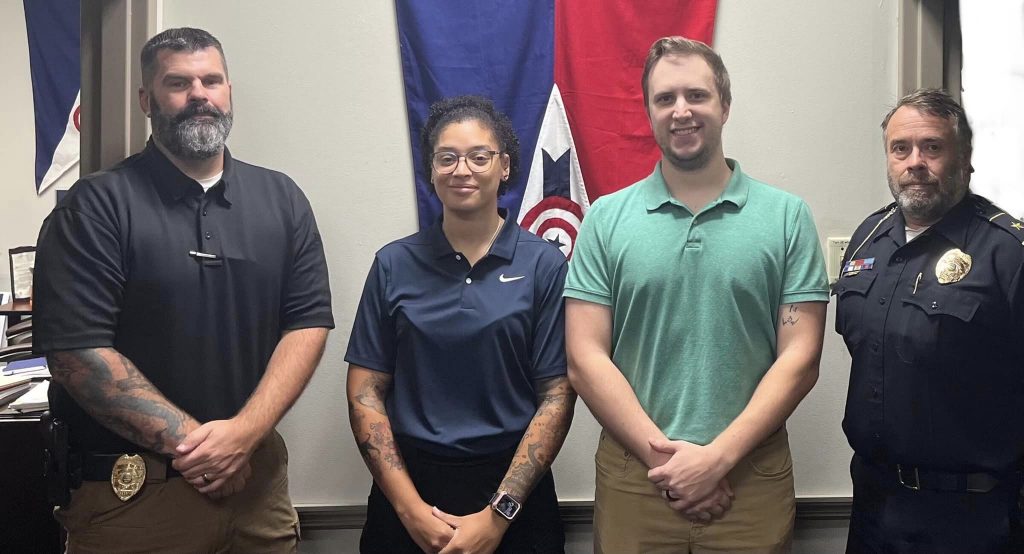 Tatyana Myers was hired by the Chillicothe police department in August of 2022 and was sent to the Basic Peace Officer academy with Ohio State Highway Patrol. After graduation today of the 21-week course, she will be assigned a Field Training officer with the CPD.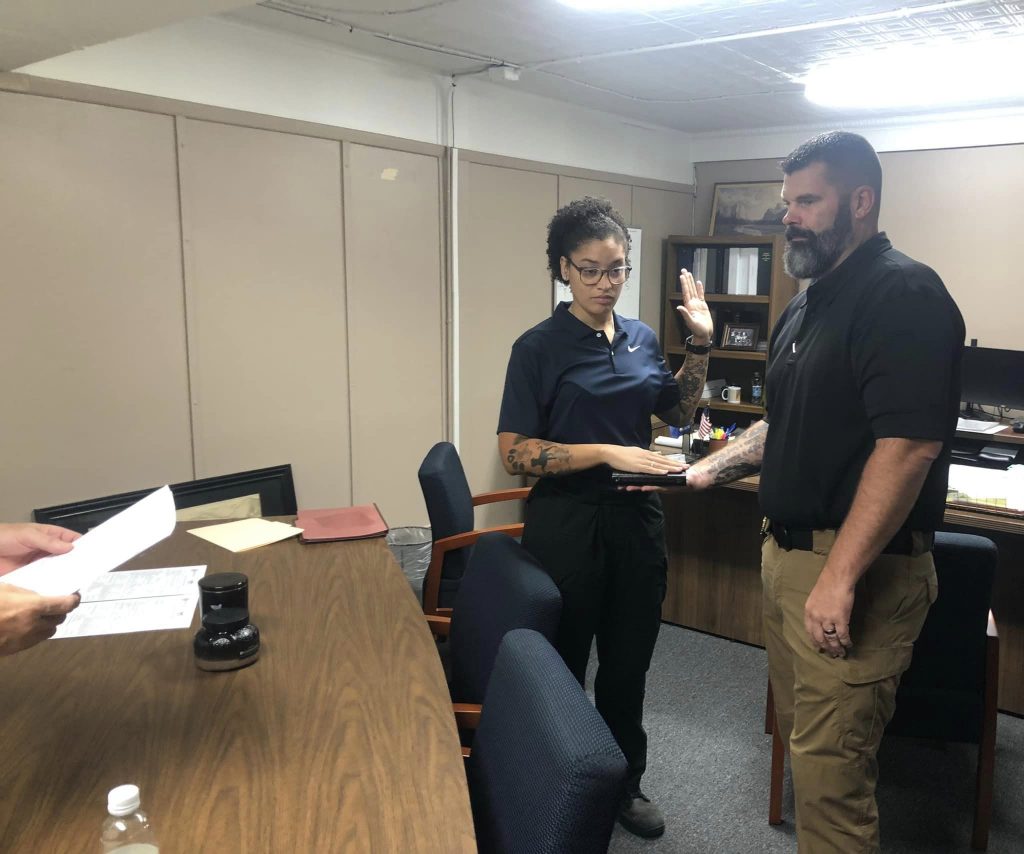 Along wth Myers several others graduated today see below
Class honors went to the following:
Overall Top Performer – Tyler J. Picou, Delaware County Sheriff's Office
Top Academics – Tyler J. Picou, Delaware County Sheriff's Office
Top Firearms – Daniel S. Floyd, Ohio Investigative Unit
Top Physical Fitness – Russell A. McCune, Gove City Division of Police
Top Driving – Joshua B. Windland, Washington County Sheriff's Office
Sheriff Phil R. Stammitti, Director-At-Large, Buckeye State Sheriffs Association, Lorain County Sheriff's Office, was the featured speaker for the ceremony and addressed the graduates and an audience of friends, relatives and law enforcement officers. Ohio Department of Public Safety Director Andy Wilson and Colonel Charles A. Jones, Patrol superintendent, both provided remarks.
Editor's note: List of graduates and their agencies is attached.
| | | |
| --- | --- | --- |
| First Name, MI | Last Name | Agency |
| Aaron J. | Adair | Marion Police Department |
| Sampson A. | Agostine | Bedford Heights Police Department |
| Richard A. | Borsh | Ohio Department of Natural Resources, Division of Parks and Watercraft |
| Dylan C. | Branham | Miamisburg Police Department |
| Cory R. | Burroughs | Ohio Department of Natural Resources, Division of Wildlife |
| Vincent A. | Caraccio | Bowling Green Police Division |
| Vancil R. | Casebolt | Lancaster Police Department |
| Walter J. | Childers | Marion Police Department |
| Micah T. | Collier | Ohio Department of Natural Resources, Division of Wildlife |
| Taylor N. | Combs | Ohio Department of Natural Resources, Division of Wildlife |
| Connor E. | Donahue | North Royalton Police Department |
| Andrew S. | Dowdell | Ohio Department of Natural Resources, Division of Wildlife |
| Daniel S. | Floyd | Ohio Investigative Unit |
| Thomas T. | French | Ohio Investigative Unit |
| Brett M. | Fulk | Bowling Green Police Division |
| Scot D. | Gardner | Ohio Department of Natural Resources, Division of Wildlife |
| Paul R. | George | Ohio Investigative Unit |
| Isaiah T. | Gifford | Ohio Department of Natural Resources, Division of Wildlife |
| Seth T. | Gonyea | Medina Police Department |
| Jessica A. | Harris | Ohio Investigative Unit |
| Jose G. | Hernandez | City of Hamilton Police Department |
| Brady L. | Huffman | City of Hamilton Police Department |
| Owen E. | Iden | Ohio Investigative Unit |
| Zachary M. | Joseph | Ohio Department of Natural Resources, Division of Parks and Watercraft |
| Daniel M. | Leone | Brunswick Division of Police |
| Russell A. | McCune | Grove City Division of Police |
| Tatyana A. | Myers | Chillicothe Police Department |
| Leah E. | Nairn | Ohio Department of Natural Resources, Division of Parks and Watercraft |
| Nicholas J. | Oliver | Ohio Department of Natural Resources, Division of Wildlife |
| Donovan T. | Perez-Jackson | Grove City Division of Police |
| Caitlin N. | Perry | Ohio Department of Natural Resources, Division of Wildlife |
| Tyler J. | Picou | Delaware County Sheriff's Office |
| Nathaniel K. | Rennie | Lancaster Police Department |
| Clayton A. | Saunders | Grove City Division of Police |
| John D. | Scranton | Middletown Division of Police |
| Jacob C. | Sullivan | Scioto County Sheriff's Office |
| Connor A. | Swayne | Union County Sheriff's Office |
| Tylor A. | Tohati | Strongsville Police Department |
| Benjamin D. | Westbrook | Delaware County Sheriff's Office |
| Damion D. | Williams | Urbana Police Department |
| Mark T. | Williams Jr. | Ohio Department of Natural Resources, Division of Wildlife |
| Joshua B. | Windland | Washington County Sheriff's Office |