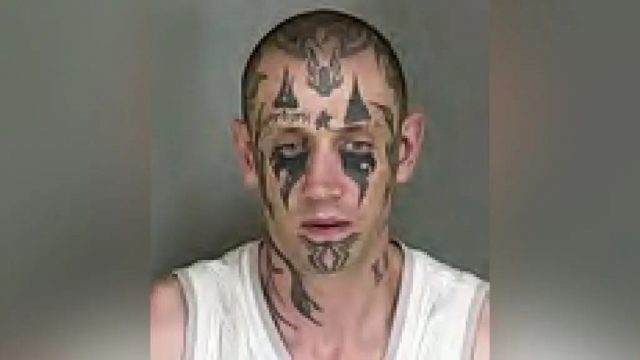 Summit County – A Ohio man attempted to elude police after carjacking several people and then running on food to escape police.
On August 3, 2023, the Summit County Sheriff's Office responded to a carjacking in the city of Green.
Earlier in the day, a 44-year-old male, identified as Mark Carlson carjacked a vehicle in the city of Akron and subsequently ran out of gas on Arlington Road in the city of Green. Carlson went to the BP Station on Arlington Road and attempted to carjack another vehicle. He was unsuccessful and he ran to the Taco Bell on Arlington Road.
Carlson carjacked a vehicle in the drive thru line. He forced his way into the vehicle after a struggle with the female driver. Carlson fled in the vehicle with the driver's three children, ages six, five, and two. He crashed into the building, let out the six-year-old and five-year-old, and drove away with the two-year-old in the back seat. Carlson then drove to the Circle K on Massillon Road, removed the two-year-old, and fled southbound on Interstate 77. Sheriff's Office Patrol units pursued Carlson southbound and then northbound on I- 77. Carlson continued into Akron and exited his vehicle near Shelby Avenue and Evers Street. Carlson fled on foot and deputies pursued him into a wooded area.
The Akron Police Department responded and assisted with the apprehension of Carlson. Carlson was arrested and taken into custody. One of the deputies was transported to the hospital by the Akron Fire Department.
Carson now faces charges of kidnapping, assault, theft of a motor vehicle, and fleeing and eluding police.