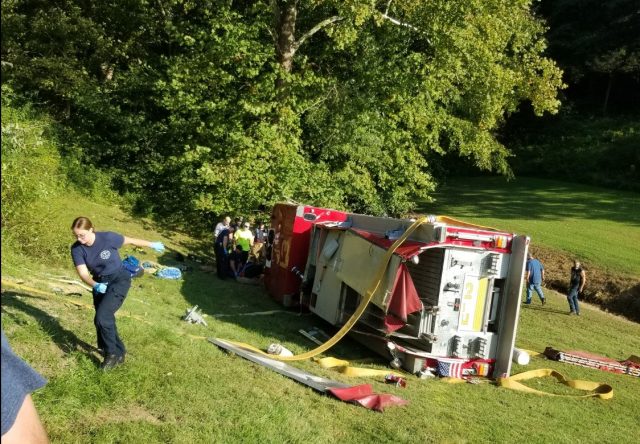 Middleport – A firefighter was flown to OSU in Columbus after being pinned underneath a fire truck in Middleport.
The crash happened on Sunday evening when the fire department was returning from a fire run. According to the department the crash and rollover occurred on Storys Run Road in Cheshire Township.
The driver was ejected and was pinned under the front of the truck. Other fire units returning from the same call were on the scene immediately and requested additional assistance and extrication equipment. Air bags were used to lift the truck and extricate the firefighter who was flown to OSU in Columbus with disabling injuries.