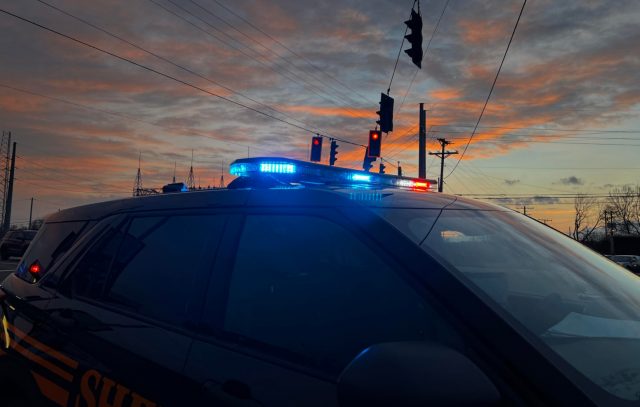 ASHLAND – The Ashland Post of the Ohio State Highway Patrol is currently investigating a fatal crash involving a commercial vehicle, Town & Country Fire District engine, and an OSHP patrol cruiser that occurred on Interstate 71, near state Route 301, in Wayne County. `
At 3:14 on Monday, troopers were dispatched to the southbound lanes of I-71, south of state Route 301, for a report of a single vehicle minor injury crash. Troopers arrived on scene and began to investigate the crash when units with the Town & Country Fire District arrived on scene to assist. During that time, the investigating trooper was completing documentation near the vehicle prior to it being towed from the scene, while one of the firefighters was completing additional documentation for their report.
At 3:59 a southbound commercial motor vehicle struck the left rear of the fire engine on scene. The commercial vehicle then struck the Patrol cruiser and the vehicle that was involved in the original crash. The firefighter and trooper, who were still at the original vehicle, were also struck at that time.
The trooper is identified as Steven B. Hill, 37, from the Patrol's Ashland Post. He was transported from the scene with non-life threatening injuries.
The Firefighter was identified as Lieutenant Philip M. Wigal, 35. Lieutenant Wigal succumbed to his injuries and was pronounced deceased at the scene.
According to the Town & Country Fire District Chief Adam Hory, Lieutenant Philip M. Wigal began his career with the Town & Country Fire District in August of 2006 as a part-time firefighter. In 2011, he was promoted to the rank of Lieutenant and in May of 2014 he was hired full-time.
The driver of the commercial vehicle was identified as Edyt A. Hernandez, 41, Hialeah, Florida. Hernandez was transported to an area hospital for minor injuries. The crash remains under investigation.