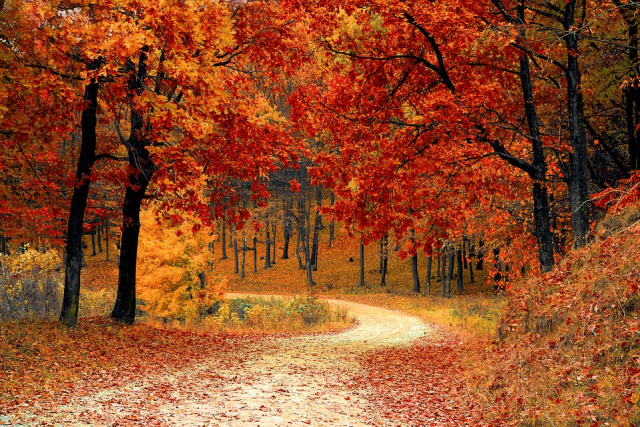 COLUMBUS, Ohio – As the state explodes with the oranges, yellows, and reds of fall, the Ohio Department of Natural Resources (ODNR) is offering guided tours through state parks, nature preserves, and forests.
"The Buckeye State is especially beautiful when the colors of fall are on display," said Governor Mike DeWine. "I encourage you to gather the family, get outside, and see some of the most scenic views Ohio has to offer this season."
The hikes vary in terrain and difficulty.  Visitors can plan ahead using ODNR's DETOUR app.  The app allows users to search the trails listed for the fall hike series to determine if they are a good fit for their skill level.
"There's no better way to experience the magic of fall than hiking surrounded by vibrant colors," ODNR Director Mary Mertz said. "There are so many state parks, forests, and nature preserves waiting to be explored, and there's no better time to discover your family's next adventure and make memories that will last a lifetime."
There are events and hikes for people all across the state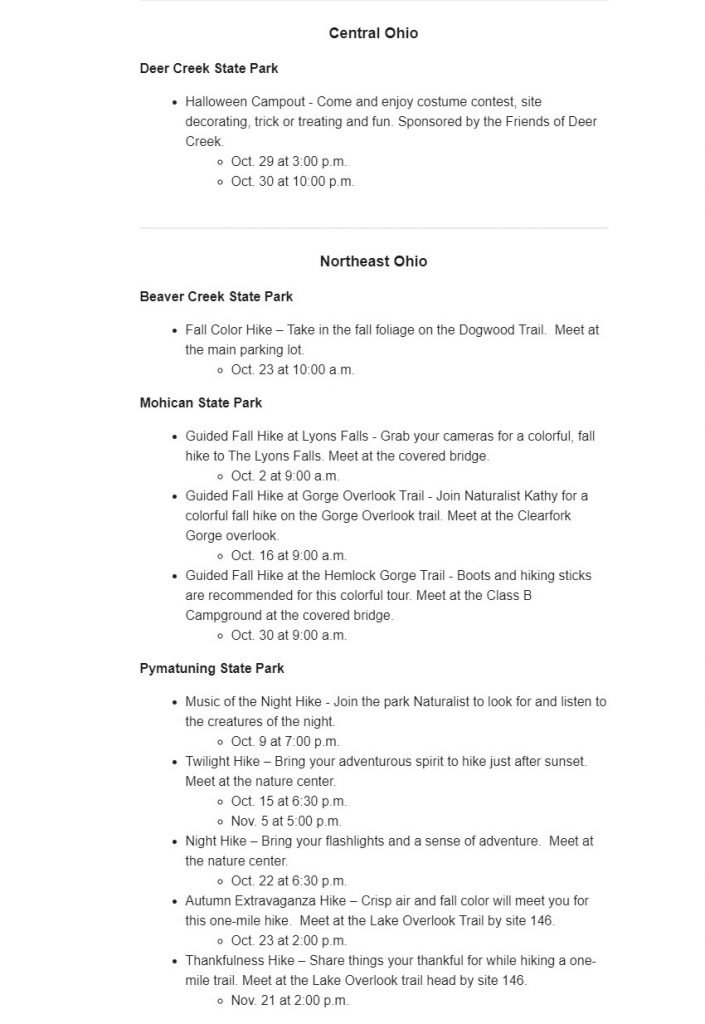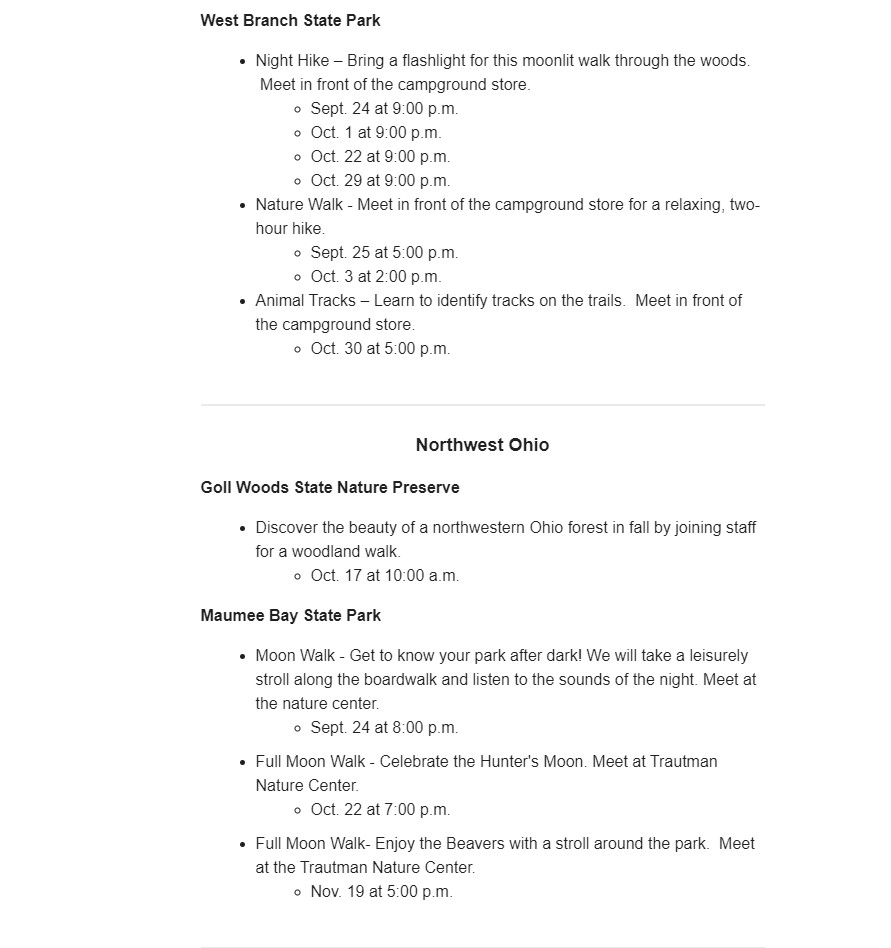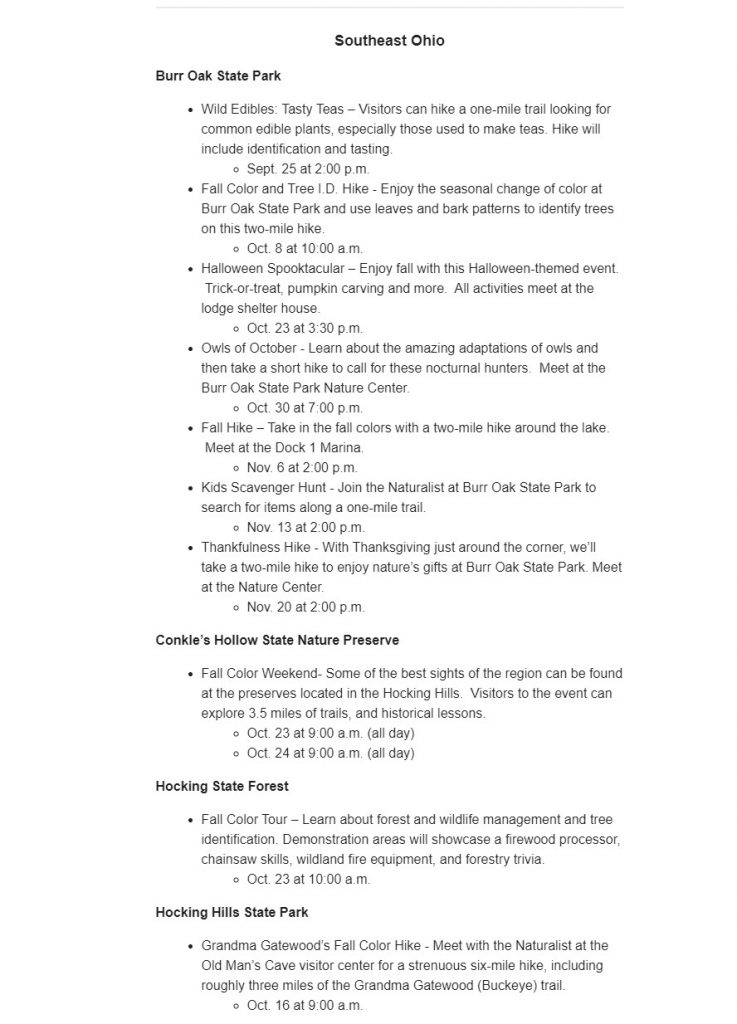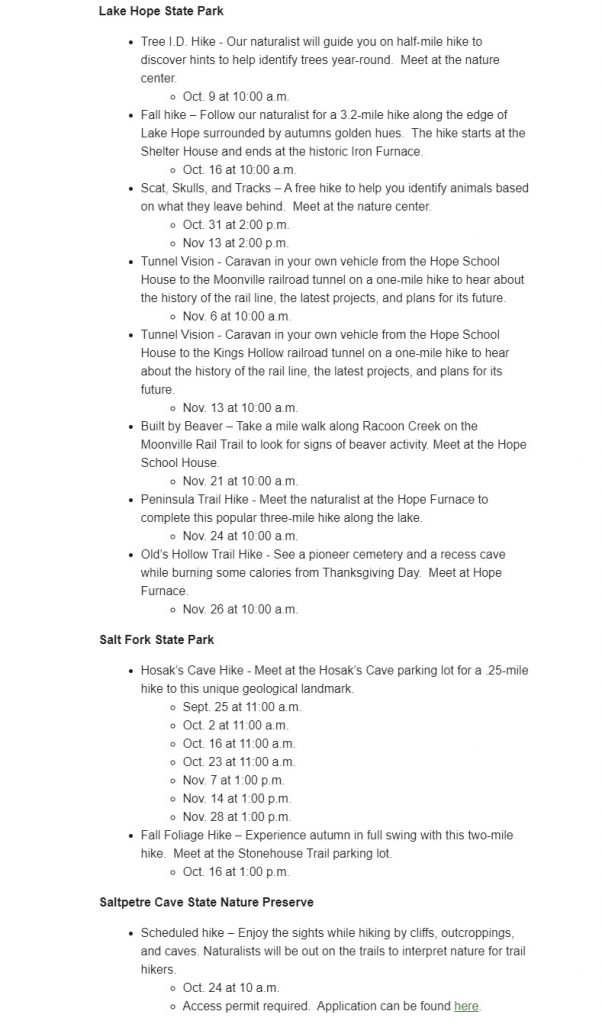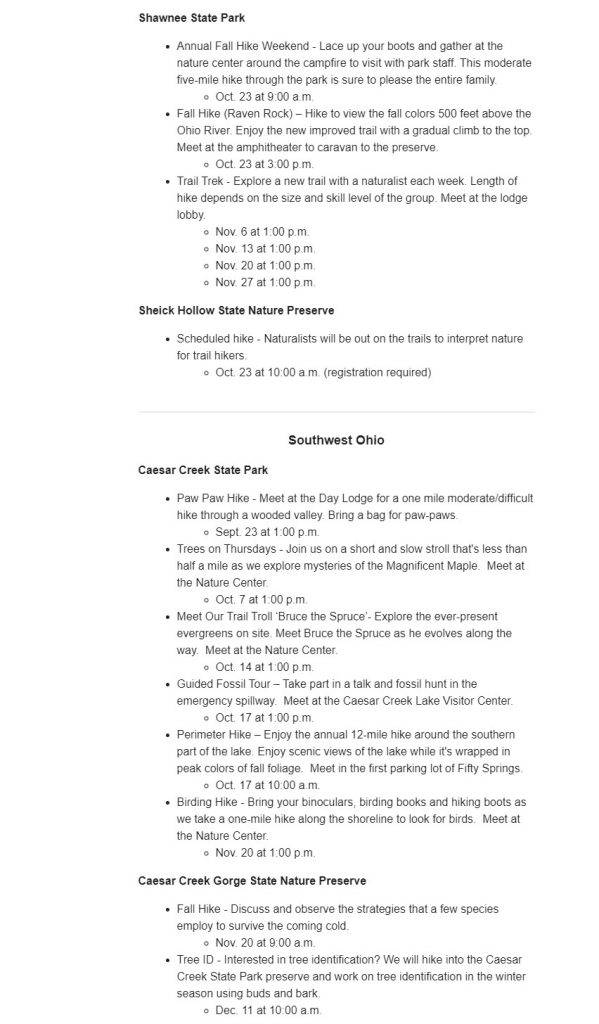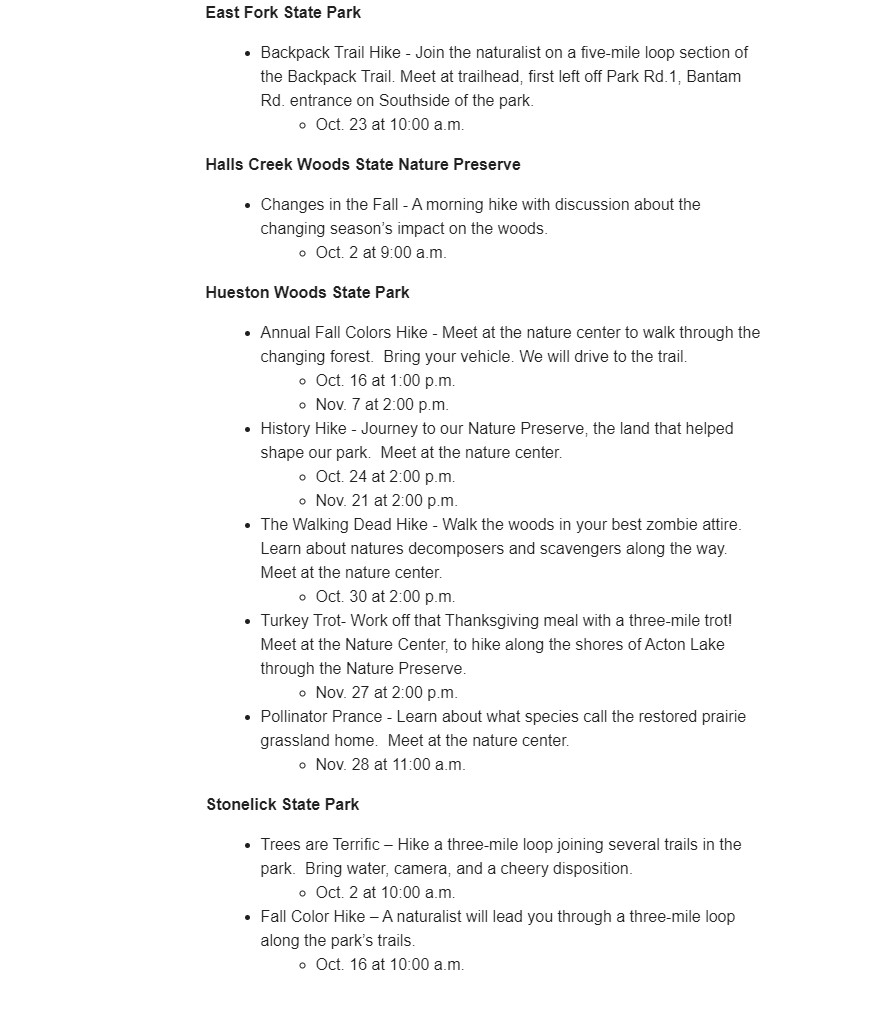 Visitors can find more information all of these events by searching the ODNR events calendar. If you can't make it to the trails, you can get an update on fall color every Thursday at ohiodnr.gov.
Consider an autumn getaway by visiting reserveohio.com and planning your next outdoor adventure. Our staff is taking all necessary precautions to ensure that your stay is safe and worry-free from check-in to check-out, and every moment in between.