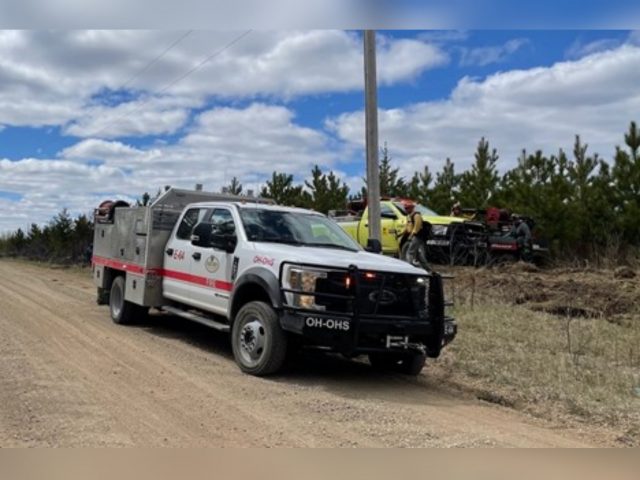 COLUMBUS, Ohio — The Ohio Department of Natural Resources (ODNR) Division of Forestry is sending crews to help battle wildfires across the country.  With a high risk of wildfires in northern California right now, ODNR has sent three highly-skilled firefighters along with one engine to help with fire suppression.
 
"Ohio is well prepared with trained and experienced crews, support staff, and resources for wildfire situations," said Greg Guess, wildfire supervisor for the Ohio Division of Forestry. "Interagency cooperation is important for safe and efficient emergency management and wildfire suppression."

In the spring and early summer, the Division of Forestry also helped in the Great Lakes region by sending fire engines and firefighters to Minnesota, Wisconsin, and Michigan.  Other ODNR wildland firefighters have also assisted and returned from various states as overhead staff.  The firefighters served in dispatch units, provided advanced fire leadership, and worked in logistics support roles. The Division of Forestry will continue to support national wildfire suppression efforts throughout the summer by providing more engines, crews, and qualified individuals when they are needed.
 
Crews and overhead staff are normally assigned for two weeks but could be extended depending on the situation. Travel, equipment, and wage costs are reimbursed by the requesting federal or state agency.
 
Here in Ohio, the Division of Forestry trains federal, state, and local agencies in safe and effective wildland fire suppression, manages prescribed fires for forest regeneration, and provides wildfire suppression assistance to other states as part of the national effort to keep communities safe.
 
Ohio crews and individual management personnel have assisted with hurricanes, floods, and wildfire incidents since 1986.