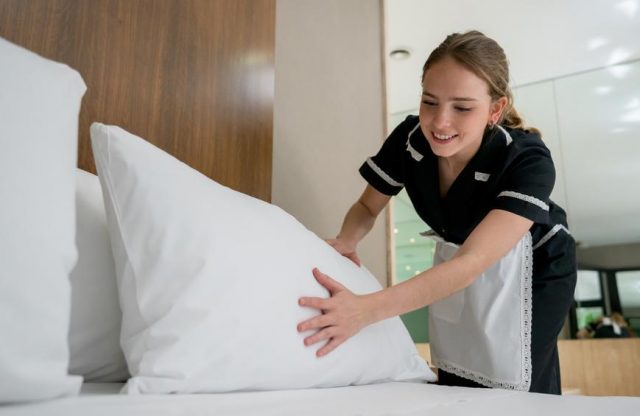 CIRCLEVILLE – Interested in working for a company that pays well, and work in a clean environment?
Hampton inn is looking for multiple people to work as full-time housekeepers, full-time laundry, part-time maintenance, and front-desk agent with Hilton OnQ experience preferred.
All jobs can hire immediately, and start working as soon as tomorrow!
Apply in person 24/7 at the location 1520 South Court Street or send a private message to our Facebook page, it's that easy. The number to call is 740-248-5269. No experience is required will train on the job!
For the Facebook page click here: https://www.facebook.com/hamptoncircleville