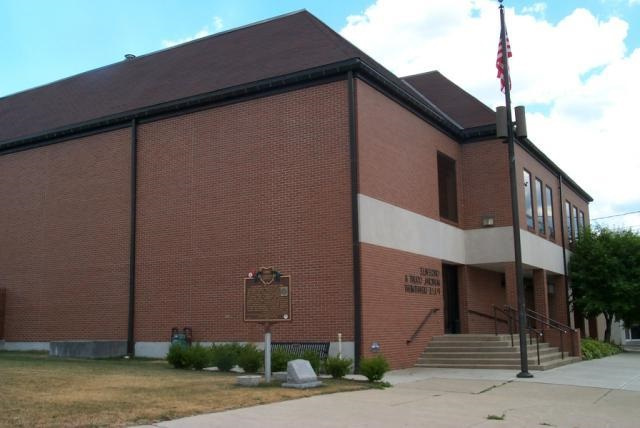 Job Classification: Communications Officer (Safety Forces Dispatcher)- Full Time
Minimum Score Requirements: Call Taker 70%, Notes 70%, Dispatch 70%. After obtaining the minimum score in each category, candidates are ranked based on the combined score.
Please read the following information carefully. The City of Circleville is establishing an eligibility list for full-time Communications Officer. Candidates meeting the minimum requirements of the position may be invited, in groups of ten (10) starting at the top of the eligibility list, to complete an employment application and the City of Circleville Personal History Questionnaire following the closing of the testing period and certification of the eligibility list.
Deadline for submitting your score to the City of Circleville is December 7, 2018. Scores submitted after December 7, 2018 will not be considered for this testing period.
Veteran's Credit: After obtaining the minimum score in each category, Veteran's credit of 20% (required by state law), will be granted to those individuals who show certified proof of Honorable Discharge pursuant to state law and the Local Rules of the Circleville Service Commission prior to the close of the application period. Email a copy of certified proof to: [email protected] by December 7, 2018 to qualify for the bonus.
Minimum Requirements for Applicants or Examinees
Applicants are removed from the selection process and Civil Service Commission employment eligibility list for failure to meet the minimum requirements as listed:
Age: Must be at least 18 years of age
US Citizen: Yes
High School Grad/GED: Must possess a high school diploma or equivalent
Valid OHIO State Driver's License: Possession of an unrestricted license (except for corrective lenses) with the ability to meet the City's minimum guidelines for insurability
Ability to Read/Speak English: Yes
Vision: Visual acuity must be correctable to 20/20 and vision must be free of color deficiencies that would preclude one from performing the essential job functions or would pose a direct threat to the health or safety of oneself or others.
College: Not required
Hiring Process:
An extensive background investigation, including but not limited to driving records, criminal records, alcohol and drug use, financial responsibility records, voice stress analysis, psychological exam, and physical exam.
Undesirable conduct in the area of integrity, discipline, commitment, or reliability may cause an applicant to be disqualified.
Must have a stable employment record. Instability may include the inability to maintain steady employment as well as gross abuse of standards, incompetency, or aberrant behavior during a single employment.
Must not have a credit history which could result in criminal prosecution (i.e. failure to pay child support) or conduct which appears intended to defraud or harm just creditors.
Must participate in a structured panel interview.
Must successfully complete a psychological examination, including but not limited to, an oral interview administered and interpreted by a licensed practitioner trained to evaluate results of both tests.
Must successfully complete an extensive physical examination, including but not limited to, a complete medical examination, stress test and evaluation.
Must successfully pass a drug and alcohol screening.