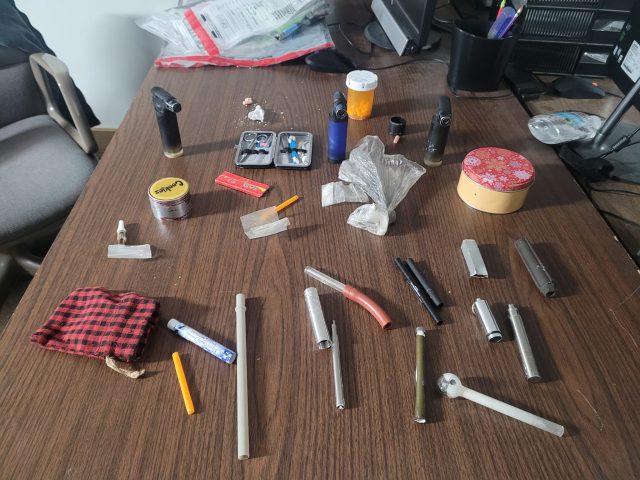 New Holland – A traffic stop led to charges and confiscation of drugs and drug items.
According to New Holland Police report on 02/07/2023 at approximately 2:30 pm. New Holland police department stopped a vehicle at the apartments for expired tags. The driver was found to be driving under suspension and drugs and drug items were found in the possession of the driver and passenger.
The two individuals Ryan Mercer and Page Ross were arrested and charged with drug-related offenses, and the driver was charged with driving under suspension.