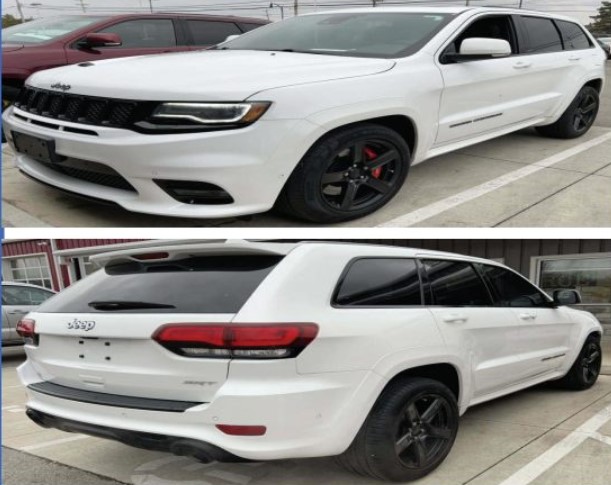 Grove City – On February 8, 2023, at 4:28 am, two suspects arrived at a car dealership in the 1200 block of Stringtown Road while driving a white Dodge Charger with black wheels, tinted windows, and appeared to have a black hood. One of the suspects accessed a white 2017 Jeep Grand Cherokee ST and stole it from the lot.
Both vehicles left the area traveling west on Stringtown Road from State Route 104.
If you recognize the suspect vehicle or have any information about the suspects, please contact Detective Hall at [email protected] or at (614) 277-1745.