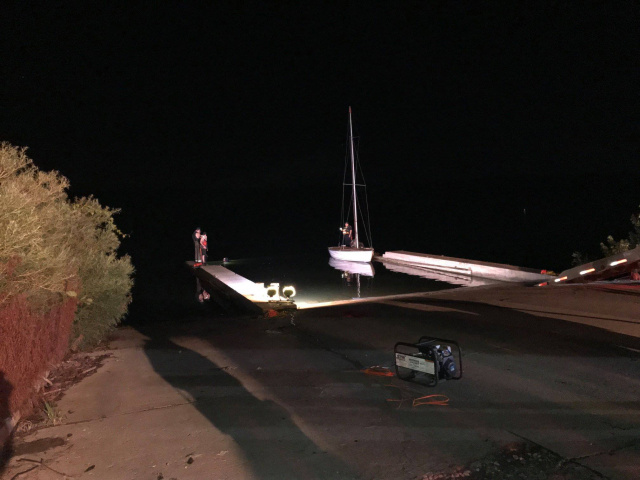 PICKAWAY – Last night around 7 pm a man driving a 98-99 Dodge Truck lost control of his vehicle and it slid into Deer Creek submerging it completely.  Deer Creek is located 20635 State Park Road 20 Mt. Sterling, Ohio 43143.
According to New Holland Fire Department Chief Harold DeSanto, "The driver of the Dodge truck claimed he had the vehicle in 4 wheel drive when he backed into the water.  The driver claimed that transmission issues and a slippery ramp made him lose control of the truck."
New Holland Fire asked for assistance from the Pickaway dive team to locate and hook the vehicle so it could be removed from the lake.  "The truck was out 30-40 feet out," said New Holland Fire Chief.  The trailer was still attached to the truck when we pulled it out of the water.  We removed the trailer from the truck and got the boat for him.  That was the first time I had ever had to rescue a truck from a lake."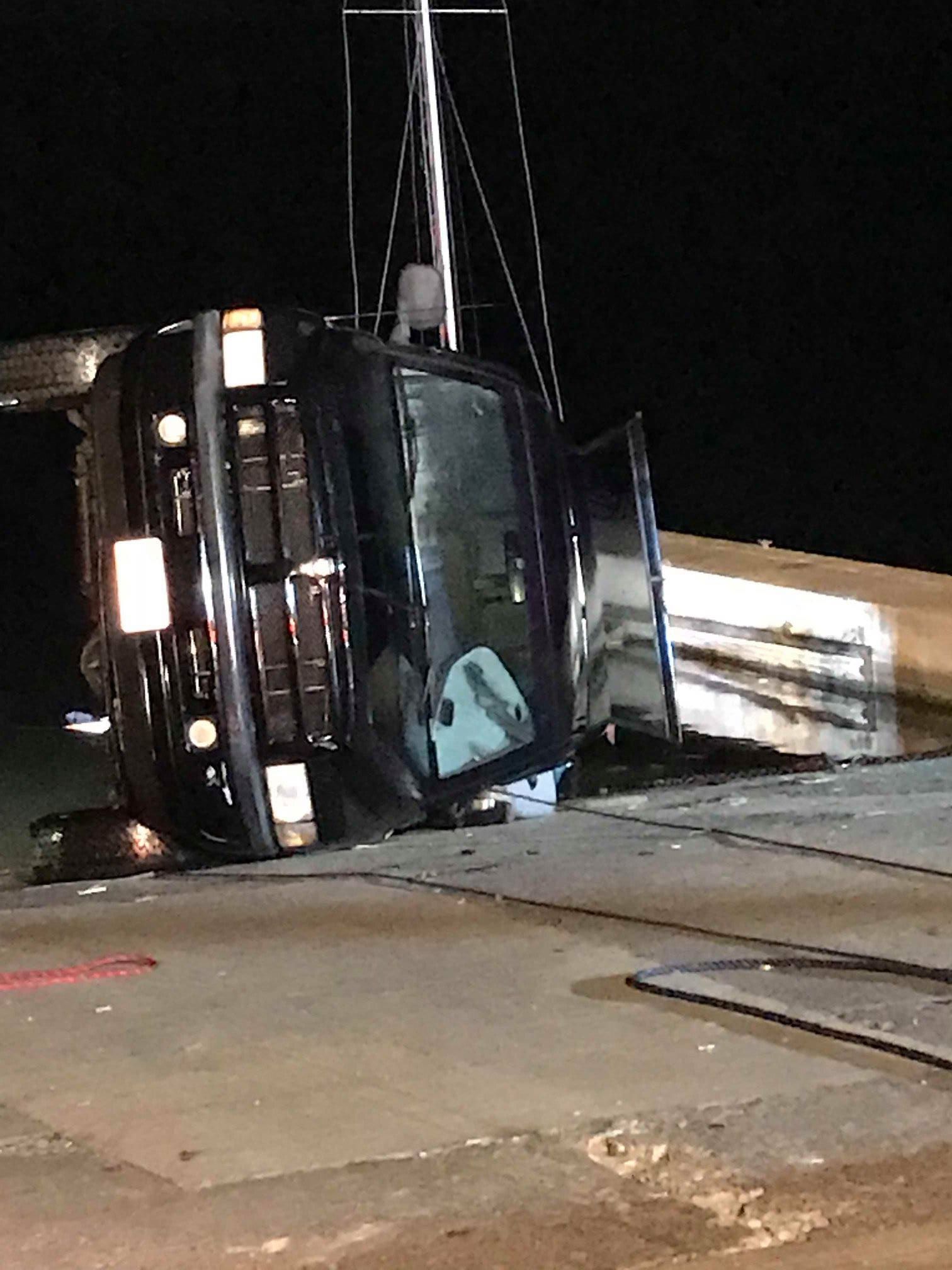 No injuries were reported, the driver reported that the vehicle was running when it was submerged making it a total loss.  Boat and trailer were able to be recovered.  I am awaiting ODNR if any charges for environmental cleanup are pending and will update.  Box 65, New Holland Fire Department, ODNR, and Pickaway Dive team were on Scene.