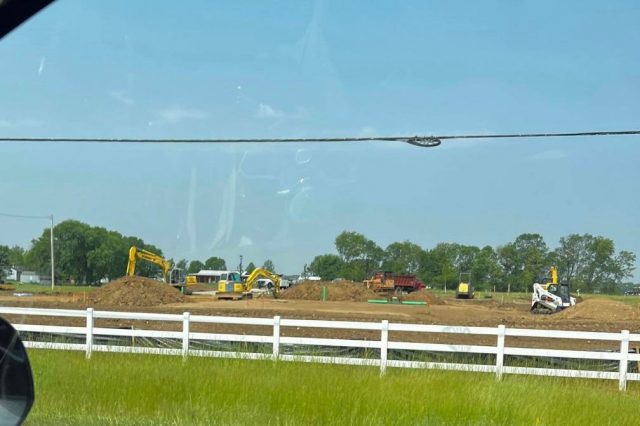 South Bloomfield – You may not have to wait in long lines soon anymore to get your tacos at Taco Bell after the company breaks ground on another location.
The location is one of two outlets located on US-23 in South Bloomfield just south of the new Sheetz. Construction started this week. It is currently unknown when MAS Restaurant Group will open the location but could be before the end of the year.
Currently, the location is hiring positions and training them at the Circleville location now.
Recently Taco Bell started to offer its classic taco fries, this month they added Steack Chile Verde to the mix.
South Bloomfield has reported that the other lot is in contract with another company but could not disclose the company identity yet.