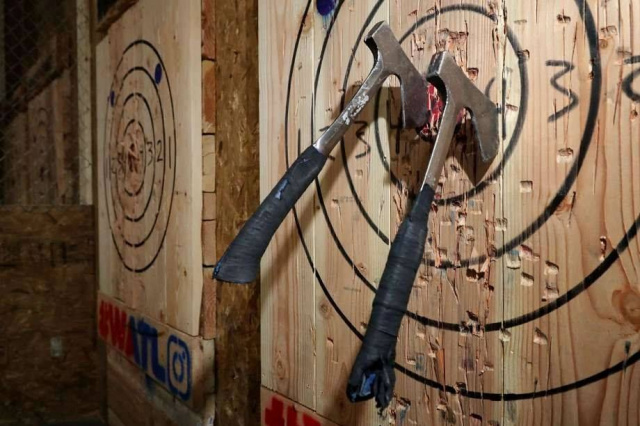 CHILLICOTHE – Who thinks tossing axes would be a fun date event? Or maybe a fun way to relieve some tension. Well that kind of entertainment wait is over.
Inside of Triple Crown Sports the company will be having a ribbon cutting on Tuesday July 30th where they will have pizza and beer specials! They will also have drawings for two free ace sessions, and axe throwing specials.
This brainchild is from owner David Dratwa a axe throwing enthusiast that is well trained in throwing axes along with staff. According to the facebook page that axe throwing requires a special waver to sign before handling the blades.
According to the website its safe!, "Experience the thrill of throwing an axe at a wooden target at Southern Ohio Axe Throwing! Before you ask….YES, it is safe! We will have one of our experienced and highly trained Axeperts with you at all times – they will monitor your throws for safety, and guide you through the entire process to make you a pro in no time!"
People 14 and older only and no open toed shoes! Book your time pick out your favorite axe and your favorite game and throw.
On the facebook group you can see more info Here