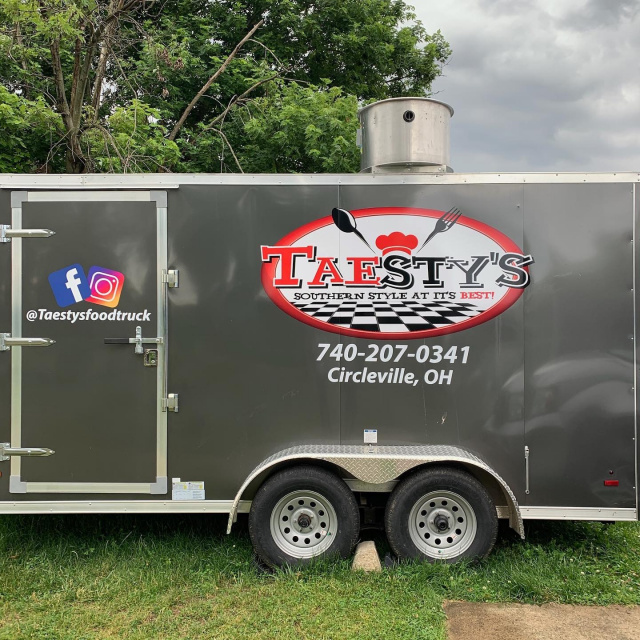 CIRCLEVILLE – A new place to eat will be showing up in Circleville at the end of the month Taesty's. The food truck will have its Grand Opening in Circleville Downtown by the Pumpkin Show Park. Taesty's is working with the city on a spot in downtown Circleville currently.
Taesty's says they will be bringing in some live music from Hollyview to celebrate the occasion, and it will be a kid friendly event with kid activities. The food truck says that during the grand opening 25% of the sales will go to Foundations4youth.
The big question is whats on the menu? Well Taesty's is cooking up some southern style fixins.
Carolina Pulled Pork Sliders with Slaw
Fried Chicken Wings with House Dry Rub
Wagyu Beef Sliders
Five Cheese Baked Mac & Cheese
Meaty Baked Cheese
Fresh Cut French Fries
Carolina Style Coleslaw
More information check out the facebook page: https://www.facebook.com/Taestysfoodtruck/