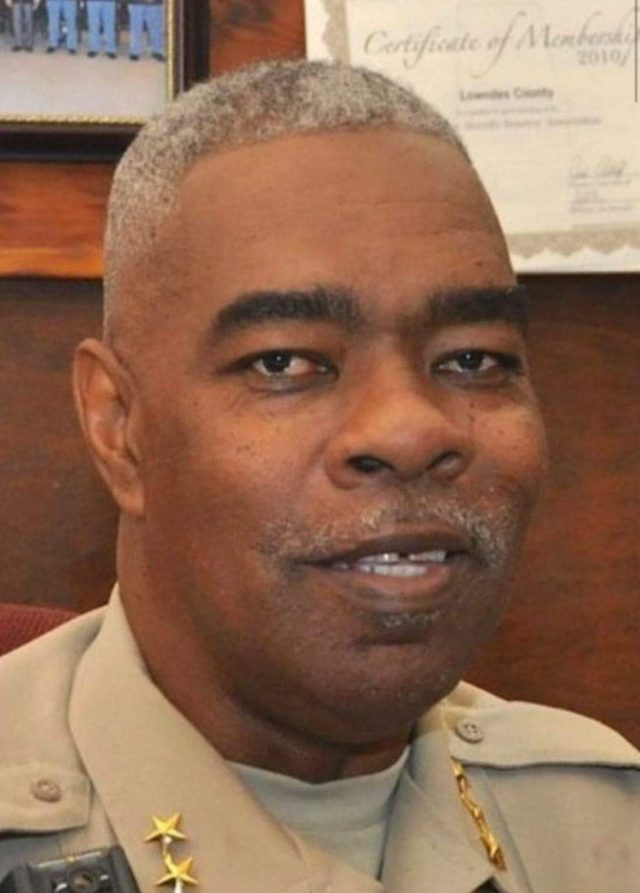 Alexandria, VA – The National Sheriffs' Association (NSA) President, Sheriff Daron Hall released the following statement concerning the death of Sheriff John "Big John" Williams.
"Last night we lost a true hero. Lowndes County Sheriff John Williams was shot and killed responding to a call. I, along with the nation's sheriffs, ask you to pray for his family and the men and women of the Lowndes County Sheriff's Office. He devoted his life to public service and protecting his neighbors. Last night he once again sacrificed himself to protect the lives of others."
Sheriff "Big John" Williams was born and raised in Lowndes County and graduated from Calhoun High School in 1976. Sheriff Williams always wanted to make a difference in his community and felt there was no better way to help his community than to protect and serve them in law enforcement.
In 1978 he started volunteering as a reserve deputy under then-Sheriff John Hulett.
From 1984-1987 Sheriff Williams worked for the Hayneville Police Department until he began working full time with the Lowndes County Sheriff's Office. He not only worked full time with the Sheriff's Office but continued his employment with Hayneville Police Department. From 1987 to 1990 Sheriff Williams served his community as a deputy. In 1990, he was appointed by Sheriff John Hulett to Chief Deputy and served in this capacity until leaving the department in 2009.
In 2010, he ran for Sheriff of Lowndes County and was elected by a majority of votes by the people he had been serving his entire life. In 2014, Sheriff Williams was once again elected by his peers, to hold the title of the highest-ranking law enforcement officer of Lowndes County as the Sheriff.
Williams leaves behind a wife and two adult children – a son and a daughter.
Update: Several sources are reporting that the suspect in the sheriff's killing has been captured and a state wide alert has been canceled.
18 year old William Chase Johnson is currently in custody.