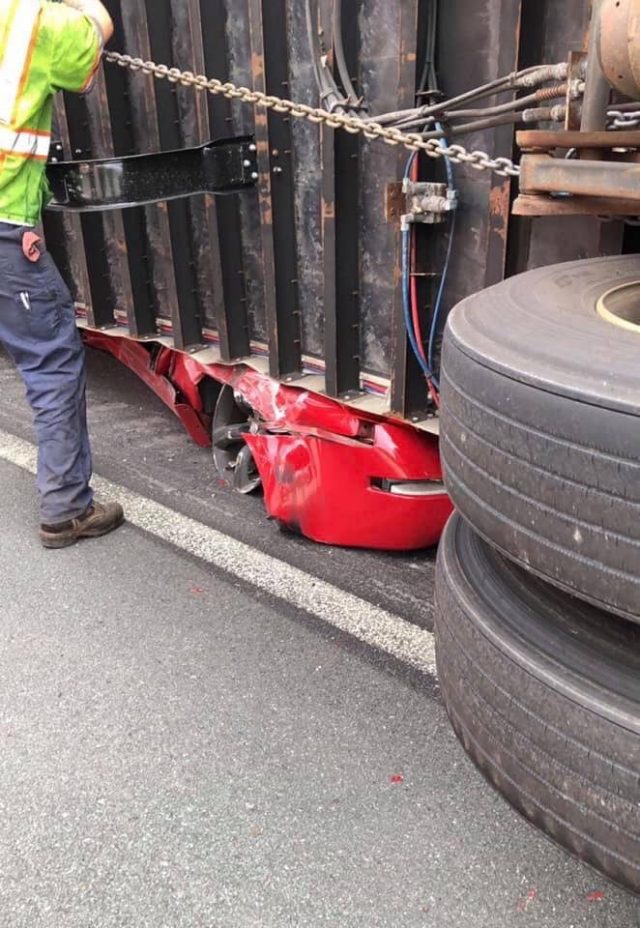 New York – A crazy accident in New York leaves police and firefighters wondering how he excaped death.
Just after 10am Watervliet FD along with PD were dispatched to an overturned Tractor Trailer on I787 northbound with another vehicle pinned underneath.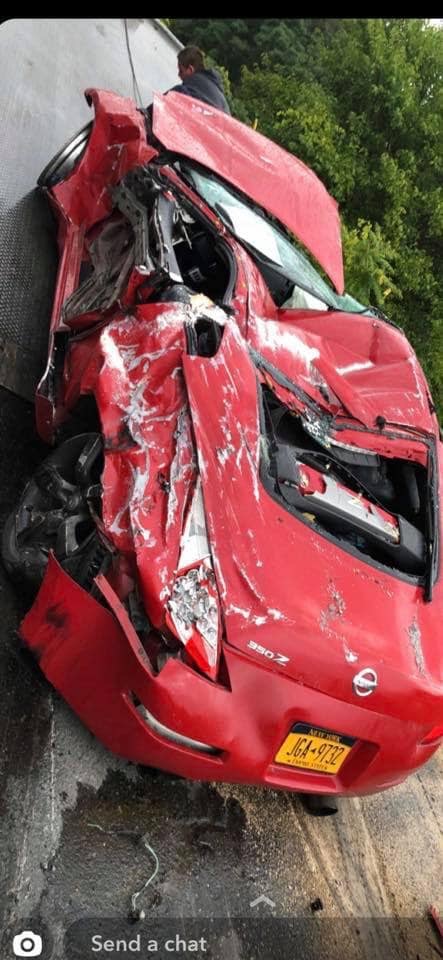 Upon arrival Troy's rescue squad was requested to help with the extrication of one person who was trapped in the vehicle. In order to extricate the tractor trailer and car were stabilized. Special airbags were deployed to help raise the trailer for access purposes. The driver was removed successfully with very minor injuries and was later transported to a local hospital for evaluation.