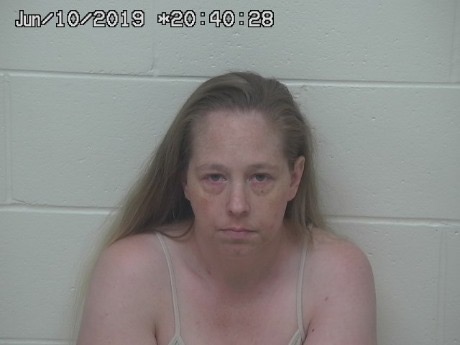 Scioto County – Mother of the child that was found in the bottom of a well deceased had plead not guilty by reason of insanity, but has found competent to stand trial in January for the death of her son Dylan.
Mother Jessica Groves will now face charges of Aggravated Murder , Murder, Tampering with Evidence, and Gross Abuse of a corpse along with originally charges of Kidnapping, Endangering Children, Interference with Custody, and four county of Felonious Assault against her infant son Dylan Groves.
A lot of speculation on how Dylan who was separated at birth due to a drug addiction issue found his way back into custody of the couple that led to his death. According to reports Dylans biological dad Daniel Groves worked with caseworkers and did what was asked of him to have his son returned to him. It wasn't until the couple had their son back in their custody that they became evasive with case workers home visits, doctors appointments, and temporary orders. Custody was only given back to Father Daniel Groves on a temporary order.
Captain Murphy stated that on May 3rd, 2019, a caseworker from the Scioto County Children Services came to the Sheriff's Office to obtain assistance in finding the child. Deputies along with the casework responded to the location of the father's residence located at 2241 Mount Hope Road, Otway Ohio but and was unable to obtain a response and all indication appeared that nobody was home. Deputies, representatives from the Scioto County Children Services and Juvenile Court repeatedly continued to return to the residence on multiple occasions in an attempt to locate the infant and father but without success.