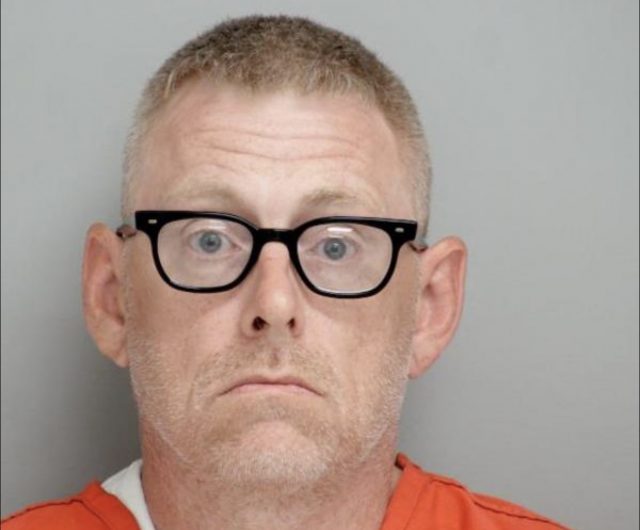 PICKAWAY – A second trial was held this week concerning the murder of Douglas Buechler on Christmas Day of 2019. The first trial was held in November of 2020. At that trial, the jury found Defendant Bobby L.B. White guilty of aggravated possession of drugs but failed to come to a decision on the murder charge.
This week, after a three-day trial, a Pickaway County Common Pleas Court jury of eight women and four men deliberated for approximately 6 hours before reaching a verdict of guilty of murder.
Defendant Bobby L.B. White, age 45, was charged with the Christmas Day 2019 murder of Douglas Buechler.

Evidence showed that White was stopped by police while driving the victim's car on December 27, 2019 at approximately 5:15 a.m. White claimed that Buechler allowed him to use the car while Buechler was in the Franklin County Jail.


White then admitted picking Buechler up from the Franklin County Jail on December 25, 2019, and claimed that he last saw Buechler when he dropped him off in the vicinity of the South Court Car Wash in Circleville that same afternoon. Buechler's body, with his throat slit from ear to ear and riddled
with multiple stab wounds, was discovered at a residence along Winchester Road at approximately 5:00 p.m. that same day.
A family had made a 911 call into the Pickaway County Sheriff's office of an unresponsive man on someone's property in the 17000 block of Winchester Road in Ashville. When Sheriff arrived they found the body of the man along with his two dogs dumped.
 car was found parked on Bortz street unoccupied in Ashville. The Sheriff gave the order to keep surveillance of the vehicle throughout the night. Around 5 am the next morning a driver returned to the car and drove away.  A traffic stop was performed and White was arrested.

White did not testify during the trial. The State of Ohio called eleven witnesses. Among those testifying, Dr. John Ellis, Pickaway County Coroner, testified that Buechler was stabbed approximately forty times and that many of the stab wounds were defensive, meaning they were on the victim's arms while he was apparently trying to defend himself.


Ohio Bureau of Criminal Investigation Examiner Erica Jimenez testified that a custom-made ball cap and a cigarette butt recovered at the scene contained White's DNA. Mr. White is currently being held without bond at the Pickaway County Jail. Judge P. Randall Knece, who presided at the trial, has set sentencing for Wednesday, September 28 at 8:30 a.m. Ohio law
dictates that sentencing will be a mandatory 15 years to Life.

Attorneys Steve Larson and Josh Hall represented White. County Prosecutor Judy Wolford and Assistant Prosecutor Jayme Fountain represented the State of Ohio.