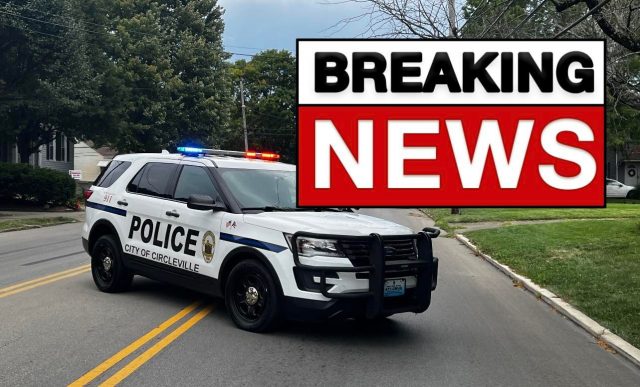 CIRCLEVILLE – A 17-month-old was reported missing from the area of 300 Block of East mound, but with a quick reaction he was found and saved by a Circleiville Police officer

Mom called 911 when she could not find her child after 7 minutes. According to family, she was attending to another child when the child disappeared. The child is described as 17 months old wearing a white shirt only. Mom says that after not seeing the child for a few minutes and not being able to find him she called 911 immediately while continuing to search. Police arrived on the scene quickly and started the search around the area and inside the home.
The child's mother advised Officer Speakman she located a vent cover had been removed from a floor vent in her bedroom. Officer Speakman looked down in the vent with a flashlight and was able to see the child's foot down in the vent out of reach. Officer Speakman went to the basement where he locatedthe child resting on top of the supply vents to the HVAC unit. Officer Speakman was able to reach the child and began to evaluate him for injuries. Officer Speakman reunited him with his mother upstairs so she could comfort him. The child had some very minor scratches on his head and no other injuries. Circleville EMS arrived on scene and evaluated him for any other injuries, no other injuries were found.
The child was left in the care of his mother. This is a reminder that things can happen, and accidents do happen. There was no ill intent on the mother's behalf. A small toy was discovered in the vent where Officer Speakman located him. It appeared the young child had dropped the toy into the vent and was simply trying to go in to get it. Circleville Police Department is happy this young child was located so quickly and had no injuries to him.