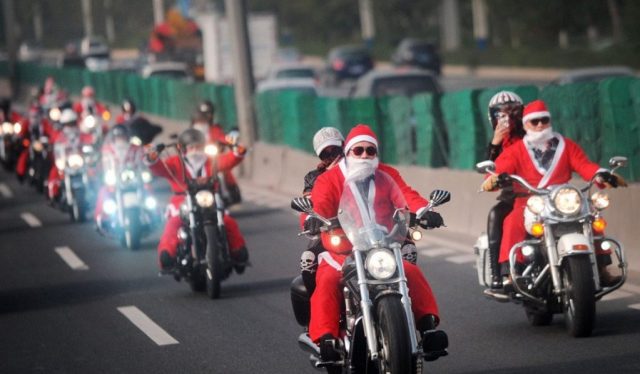 SOUTHERN OHIO – Motorcycle Santa will start making his rounds all over Southern Ohio starting this weekend. Last year our first sighting of Santa was on US-23 driving around spreading cheer throughout the area.
According to several online posts, an unknown Santa on a motorcycle has been photographed and seen throughout Ross and Pickaway counties.
I was told that he is out spreading "Christmas cheer in a time of uncertainty."
Since our first sighting, we had the opportunity to interview Santa last year here's the link to that https://www.facebook.com/watch/live/?ref=search&v=241767324045004
I was told through his elf secretary that, he will start his rides around the area starting this weekend! Make sure to send us photos if you see him!