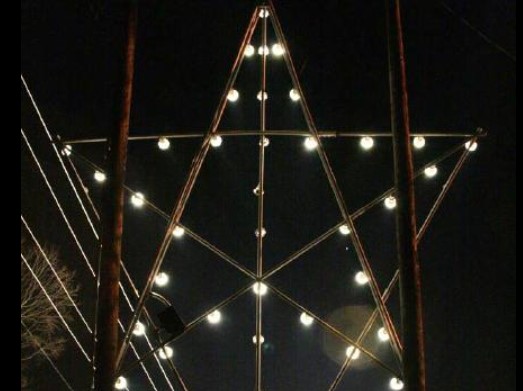 CHILLICOTHE – Several local Ross County residents reported that two social media posts had been shared saying that they were removing the Carlisle Hill star from its location in Chillicothe Ohio, this is not true.
The rumor was started by Nicolas Wedebrook who seems to have created the fake news as a joke and shared it in local groups. Both posts have come directly from this page.
One of the posts says that "all non-christmas churches unanimously decided to have the start removed" the other reports that they are removing it right now. Neither is true.
The star is in place and shining brightly as it has when it was placed on the hill in 2012 on November 30th. It was lit last night on December 1st.