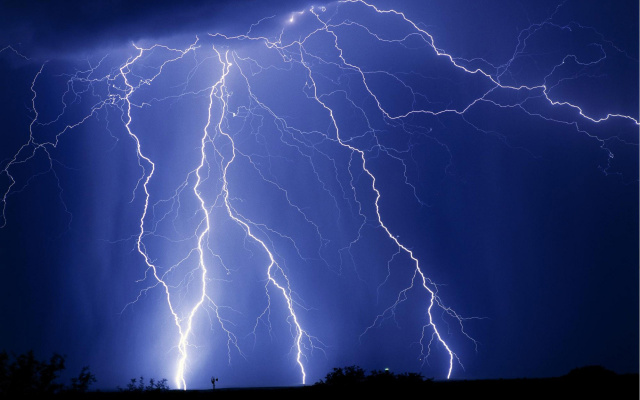 Good Tuesday Morning, everyone! It is a muggy start to the day, and that will continue today. Isolated to scattered showers and thunderstorms are expected to develop later today similar to Monday. There will be a risk of a few severe storms closer to I-71, and the main concern is isolated damaging winds.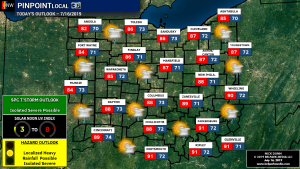 As mentioned, we have a risk of a few severe storms. The SPC has parts of the area from Hillsboro to Circleville to Pickerington and points west under a MARGINAL RISK of severe weather. The strongest storms may produce gusty winds in addition to tropical downpours.
Today's moisture is from what is left of Tropical Depression Barry. As we move into tonight, our available moisture will increase, which means a continued chance of showers and thunderstorms as the night progresses. Highs today will be in the 80's to low 90's in a continued muggy air mass.
For the latest weather information, follow Scioto Post & Ohio News and Weather on Facebook!