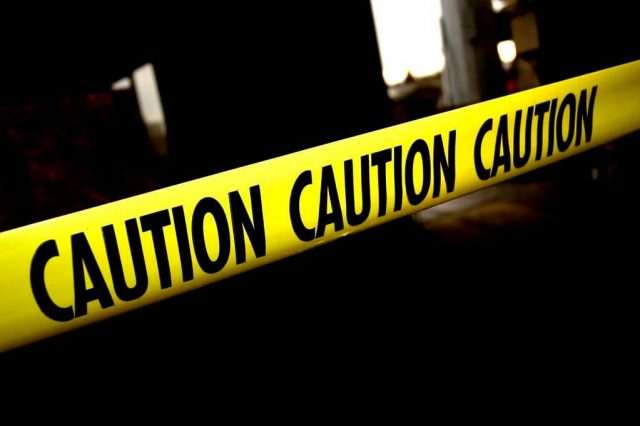 KNOX – On Saturday law enforcement was involved in a shootout between two men that ended it the death of those two men by law enforcement hands. In search of the Compound they were protecting authorities found over a thousand guns and ammo.
According to Knox County Sheriffs office, on Friday August 19th at approximately 11:21p.m., Knox County Dispatch received a call from a bail bondsman who said that his vehicle had been shot multiple times by Randy Wilhelm. The bondsman was attempting to apprehend Wilhelm, who had failed to appear in Knox County Common Pleas Court on a $100,000 bond. Deputies immediately requested assistance from outside agencies while responding to the scene.
An Ohio State Highway Patrol helicopter provided assistance using night vision equipment. The pilots reported that two people were firing rifles in their direction from the Wilhelm property. During the incident, a bulk propane truck was moved and parked next to one of the houses on the property. Randy Wilhelm had previously threatened to use the propane tanker as a bomb if law enforcement attempted to apprehend him.
The Knox County Sheriff's Office Tactical Response Unit received assistance from the Mount Vernon Police ESU, Richland County ASORT, Delaware County Tactical Unit, Marysville SRT, Ohio State Highway Patrol SRT, and the OSHP Aviation Unit. Law enforcement acted under a search warrant issued by the Mount Vernon Municipal Court for Randy Wilhelm and for firearms that Wilhelm was prohibited to possess.
Several of the agencies provided armored vehicles for the effort. Three of the vehicles were struck by gunfire from the two subjects. At approximately 9:21a.m., the two suspects were shot by officers as they were riding in a side-by-side ATV toward officers who were outside of an armored vehicle. The suspects have been identified as Randy A. Wilhelm age 56 and Bradley L. Wilhelm age 53. Both suspects were armed at the time. Randy Wilhelm was under indictment in Knox County Common Pleas Court for charges including intimidation, menacing by stalking, bribery, felonious assault, and domestic violence.
During the ongoing investigations involving Randy Wilhelm, BCI investigators uncovered more than 1,000 firearms and over 140,000 rounds of ammunition from the property. The firearms are primarily sporting shotguns and hunting caliber rifles. Most of the ammunition is target ammunition for trapshooting.
BCI is currently investigating the crime.