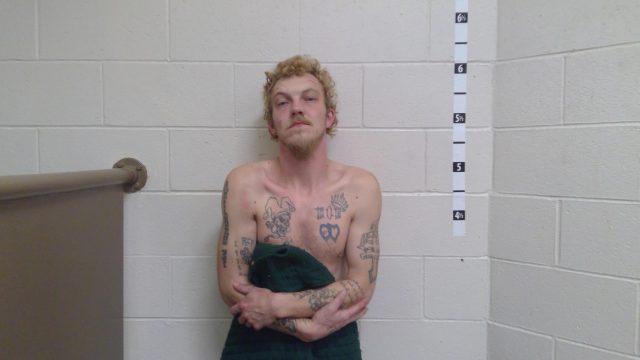 PICKAWAY – 15-year-old Ross County Girl ran away with a 33-year-old man from Pickaway county today over the weekend and now Deputies are releasing more info on the capture of the man
Ross County office reported that a 15-year-old ran away from her home in Yellowbud sometime on 1/28/22, she left with 33-year-old Pickaway County Man Anthony Ulfves.
Ulfves a Pickaway county man, started a search by the Pickaway County sheriff's department where they used ping technology to track phones in his vehicle. The sheriff's department was unsuccessful in finding the man and the 15-year-old but a BOLO for the suspect alerted other counties.
According to Jackson County Sheriffs office acting on a tip from Ross County, Jackson County Sheriff Deputies were dispatched to intercept a vehicle that was believed to have a missing 15-year-old in it.
On Friday evening, deputies were patrolling US Route 35, when they viewed the maroon-colored Jeep Liberty, heading westbound. The driver of the vehicle was identified as 33-year-old Anthony G. Ulfves, who was suspected of taking a missing 15-year-old. JCSO was advised that Ross County Sheriff's Office had felony level charges on Ulfves for taking the juvenile.
Deputies attempted to stop the vehicle, however, the driver exited off of US 35 onto State Route 93. The vehicle failed to stop and began accelerating, the vehicle passed another vehicle and continued southbound on State Route 93 and continued into the City of Jackson. When the vehicle entered the city, it turned right onto Chillicothe Street, then turned into an abandoned parking lot. Deputies followed it through the parking lot until it came back onto Chillicothe Street. The vehicle continued on Chillicothe Street, where the road turned into Chillicothe Pike. The vehicle was reaching speeds of 70 mph. The vehicle turned onto Clubhouse Road and followed to a dead end at Apple City Motorcycle Club, where the driver rammed the gate and continued on, until it came to a dead end. A male, exited the driver's seat and fled into a wooded area. Deputies chased the male into the wooded area, where he was later taken into custody without further incident. The male was positively identified as the suspect.
The missing 15-year-old female was located slumped down in the front passenger seat of the Jeep. She was returned to Ross County.
Ulfves was turned over to Ross County Sheriff's Deputies. The Jeep was returned to its registered owner, who claimed it was stolen.
Ulfves is facing charges regarding the pursuit and the damage of the gate in Jackson County. The case will be submitted to the Jackson County Prosecutor for review and possible filing of those charges.