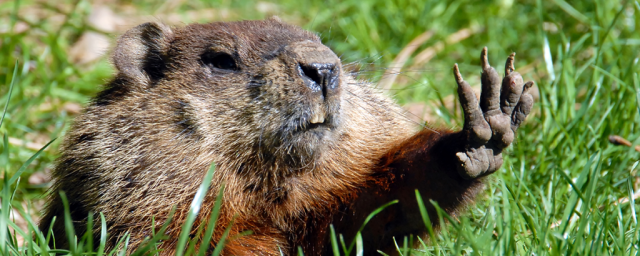 US – The National center of Environmental information is calling out groundhog Phil for his inaccuracies just before Groundhog day.
Every February 2, a crowd of thousands gathers at Gobbler's Knob in Punxsutawney, Pennsylvania, to await a special forecast from a groundhog named Phil. If the 20-pound groundhog emerges and sees his shadow, the United States can expect six more weeks of winter weather, according to legend. But, if Phil doesn't see his shadow, we can expect warmer temperatures and the arrival of an early spring. This is the idea around Groundhogs Day and millions wait for the prediction every year.
"Even though he's been forecasting since 1887, Phil's track record for the entire country isn't perfect," said NOAA in a release, "To determine just how accurate he is, we've compared U.S. national temperatures with Phil's forecasts. On average, Phil has gotten it right 40% of the time over the past 10 years."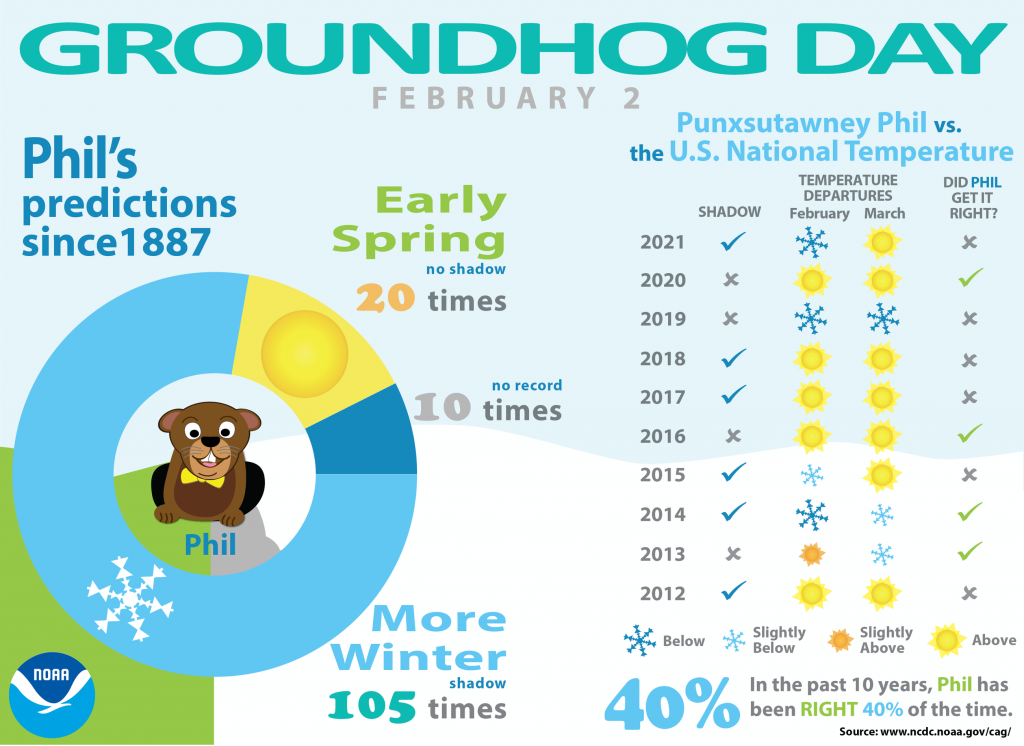 The forecast center went further and broke down his 2021 forecast of a "long winter" and six more weeks of winty weather.
"In fact, the contiguous United States saw below-average temperatures in February and above-average temperatures in March of last year. Phil was 50/50 on his forecast."
NOAA said that predicting the weather can be difficult for anyone, and if you're interested in doing your own analysis for your region, check out Climate at a Glance tool to access historical U.S. monthly temperature data.