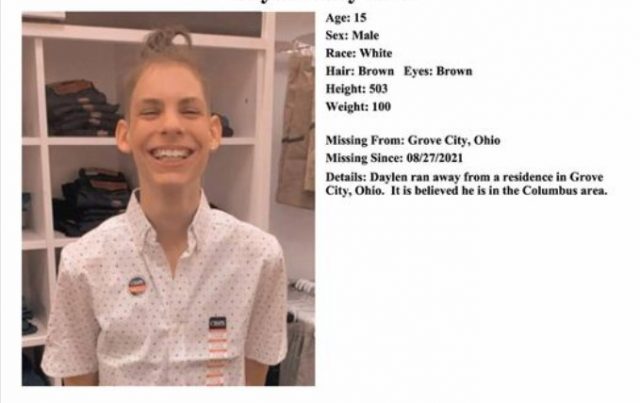 GROVE CITY – A 15-year-old is missing from Grove City Ohio and now authorities are asking for publics help.
Daylen Maynard ran away from a residence in grove city on the 27th and it's believed he's in the Columubs area.
Maynard is 100 pounds, 15, Male, White, Brown hair, Brown eyes. he is 5 foot 3 inches tall.
If you have information on Daylen Maynard's whereabouts, please call the Grove City Division of Police at 614-277-1710.