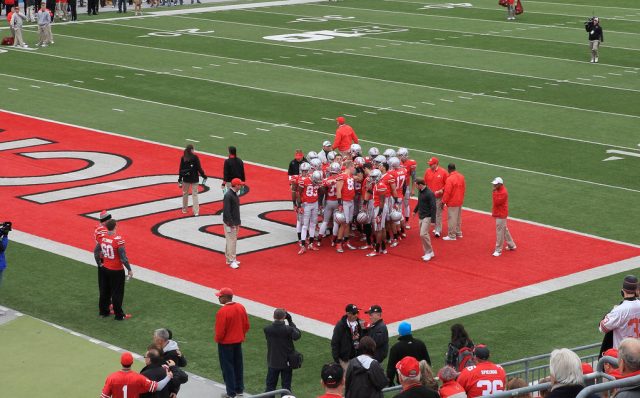 ANN ARBOR – The Michigan Ohio State game is a little bit diffrent than any other game during the year, the rivalry is real.
During the second quarter today, on a four yard run J.K Dobbins runs up the middle, He was tackle by U-M's Carlo Kemp and Aidan Hutchinson.
What happened next was caught by officials and on camera.
As one of the Wolverines held on to Dobbins' foot, they began working on the ball carrier's shoe. That was until they were actually able to get the shoe off his foot.

This happened to occur in front of one of the officials and a flag was thrown. The two shoe thieves were penalized 15 yards and a first down for their unsportsmanlike actions. I guess fan smelling another players show is against the rules?
That didnt stop Dobbins from running continuously on Michigan the rest of the game over doubling the projected game spread of 9.5 points.