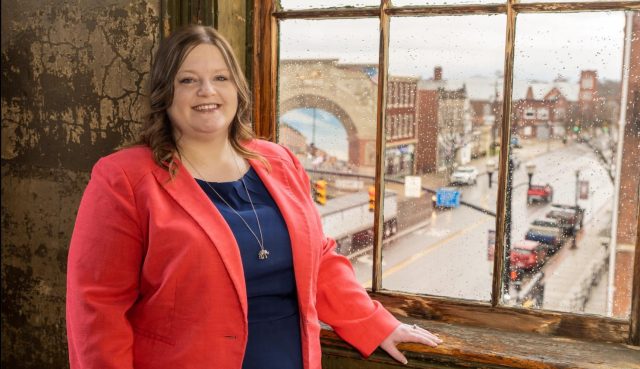 Circleville – Republican Michelle Blanton has won the seat of Mayor of Circleville after a year-long run.

Blanton won the city with 2325 to 1414
Blanton will replace longtime Circleville Mayor Don Mcllroy who chose to not run for this election and retire. Blanton who had been a Circleville Council person at large for several years announced her candidacy for Mayor on December 8, 2022, and ran against Dave Horning in the Primary for the Republican position. In that election, Blanton bested Horning 580 to 411 votes. She then ran against longtime local Democrat Bob Bensonhaver in the General election.
Mayor Blanton who currently works at Ohio Christan University as a University Registrar, studied business and Administration management at OCU. She didn't grow up in Circleville though, Blanton grew up in Madison County Ohio, and graduated from Madison-Plains High School.
Blanton not only has been a councilperson but also served on United Way, PICCA (Pickaway County Community Action Agency), Leadership for Tomorrow Advisory Fund which is a part of the Pickaway County Community Foundation, Pickaway County Addiction Action Coalition, Ohio Federation of Republican Women District 12, Vice President Member of the Pickaway County Women's Republican Club and Former Uptown Circleville Board Member. Pickaway Fellow Class of '14, JoAnn Davidson Leadership Institute Class of 2021, Leadership Ohio Fellow Candidate 2023. On Circleville City Council she was Council at Large, Council Committee Chair of Safety (20-21), and Finance (22-23).
Blanton lives in the Downtown Circleville area, she has been married to her husband Travis Blanton since 2008. They have three kids, Treyton, Mackenzie, and Elijah.