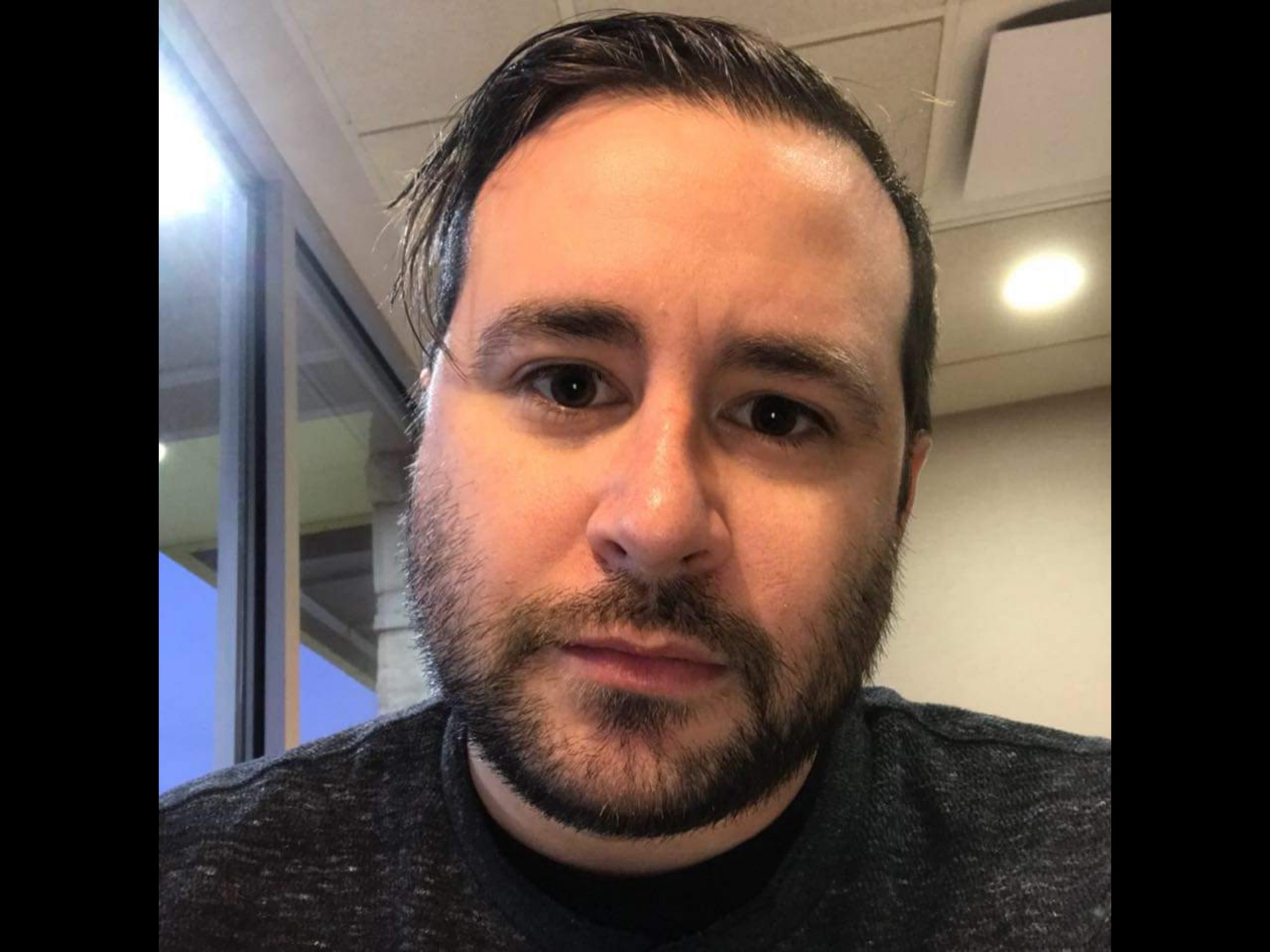 Michael Anthony Wood, 39, of Westerville, formerly of Circleville, passed away May 6, 2021. Michael was born in Circleville, June 15, 1981 to Susan Wood Stonerock and Earl (Gene) Barker. 
Michael, who was known to many as Crow, was once known at his former Arby's job as the Good Food Dude. He enjoyed listening to music, drawing, was quite a comedian, was creating a card game and writing a book and had performed in two Roundtown Player productions. He was very social able and had a fun time everywhere he went. Michael cherished his many friends and became a member of several of his friends' families. Michael stood for many causes but he was very passionate about Men's Breast Cancer Awareness.
Michael is survived by his parents, Susan Stonerock and Earl (Christina) Barker, siblings Timmy (Destiny Clegg) Stonerock, Julie (Jimmy Boltenhouse) Stonerock Giffin, niece Alexis Stonerock, stepsisters Sierra (Spencer) Luke and Brooke Kern, former stepfather Tim Stonerock and children Sabrina Stonerock Fenimore and Ray Stonerock, stepsister Tonya Davis and predeceased by stepbrother Dale Davis Jr and stepmom Diane Barker. He is also survived by many cousins, great aunts and great uncle.
Michael was predeceased by grandparents Harold Wood and Jo Lintz, Carlos and Ruby Barker, and Charles and Eldene Stonerock.
Michael is survived by aunts and uncles David Wood, Kim Wood, Michelle Lintz Gaines, Neva (Donnie) Stone, Jimmy (Debbie) Barker, Allen (Bobbie) Barker, Lois (Nolan) Seymour and Jeff Secrest. Predeceased by aunts Janet Secrest and Dottie Miller.
Visitation will be at Wellman Funeral Home, Circleville on Saturday May 15 beginning 1:00 p.m. with funeral to follow at 3:00 p.m. No burial will follow due to Michael's request for cremation.
COVID 19 restrictions will apply. Online condolences can be made to www.wellmanfuneralhomes.com.