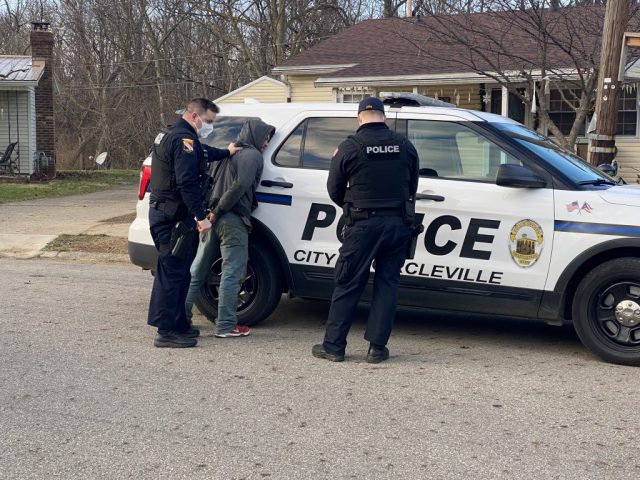 CIRCLEVILLE – Two men one who broke into a home and stole belonging to a recently passed elderly man and one who had possession of those stolen items has now been sentenced to prison. One of the guilty was a neighbor.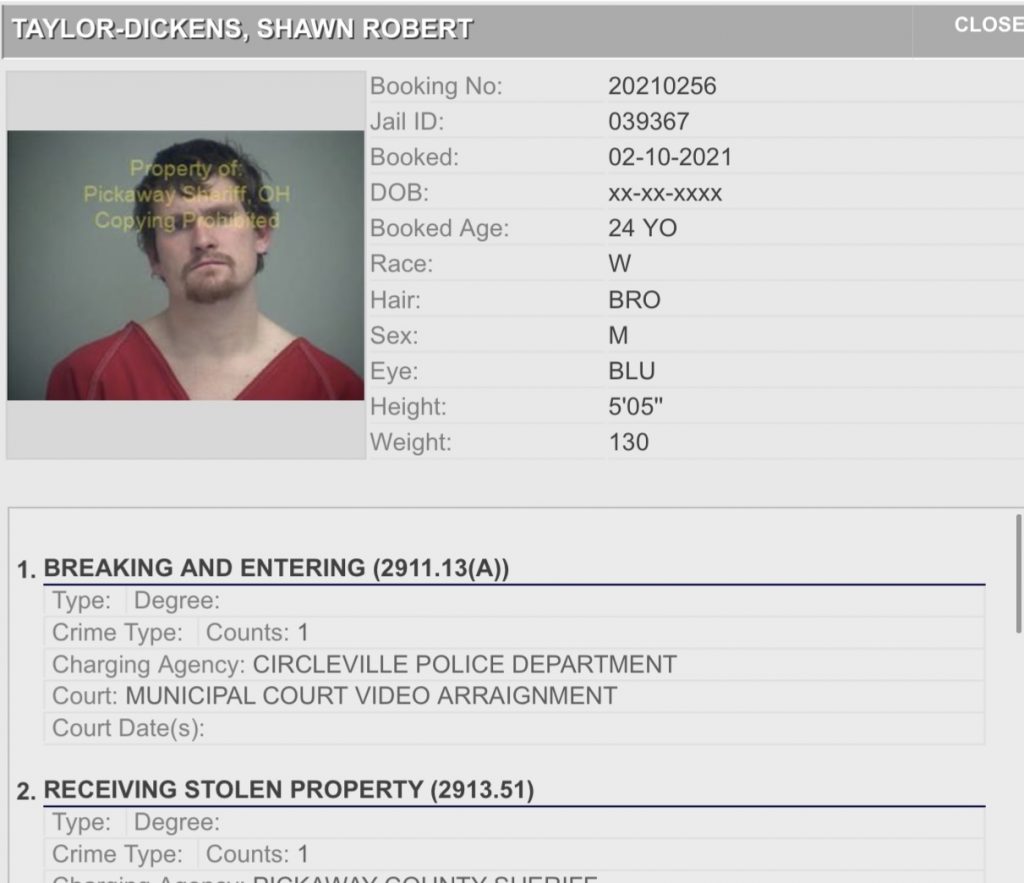 According to police, a theft occurred at a home located at 300 blocks of Watt street during the morning hours of December 13th. During the investigation, police found one of the suspect's cell phones was dropped inside the home. Though cell phone forensics helped to name one of the people that could have been possibly involved. That suspect, Chris Ford was found to be living at 327 1/2 East High Street just two houses down from the burglarized home. A search of that residence was performed and a large amount of the theft items were found.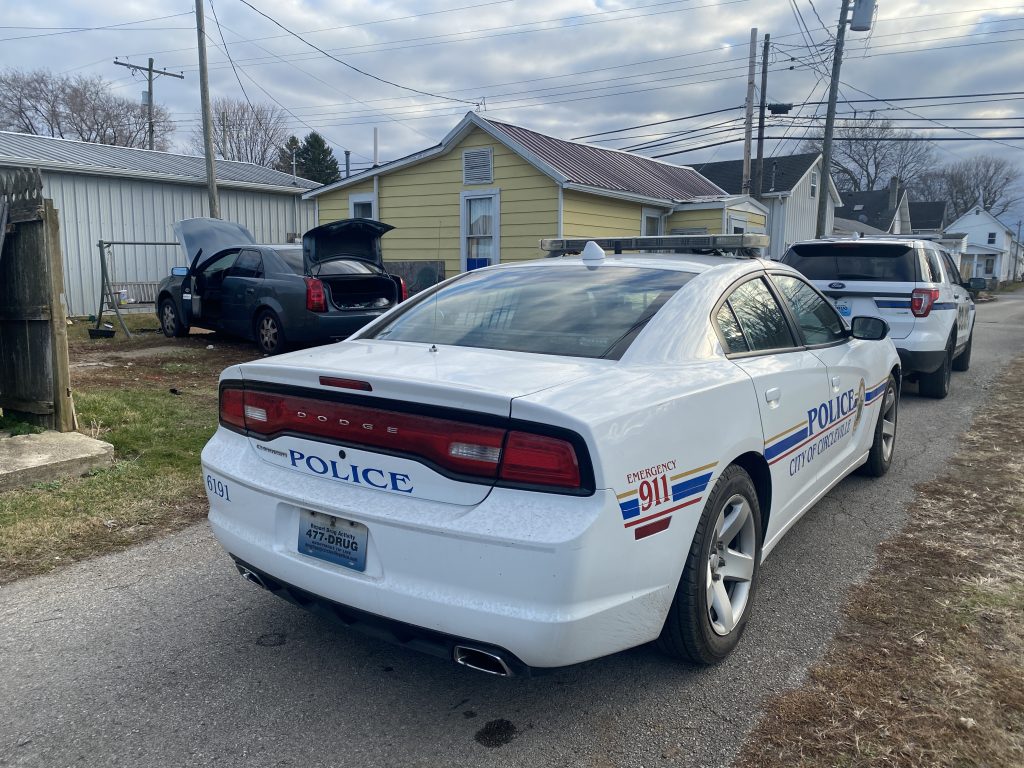 Ford told police of another man who was also involved in the theft who lived in a garage behind 310 Stella only a few blocks from the location. When Police went to that location they found the suspect, Shawn Taylor Dickens who attempted to flee from the police. After police apprehended the man Police found more of the stolen goods on the man along with a stolen motorcycle from a previous case.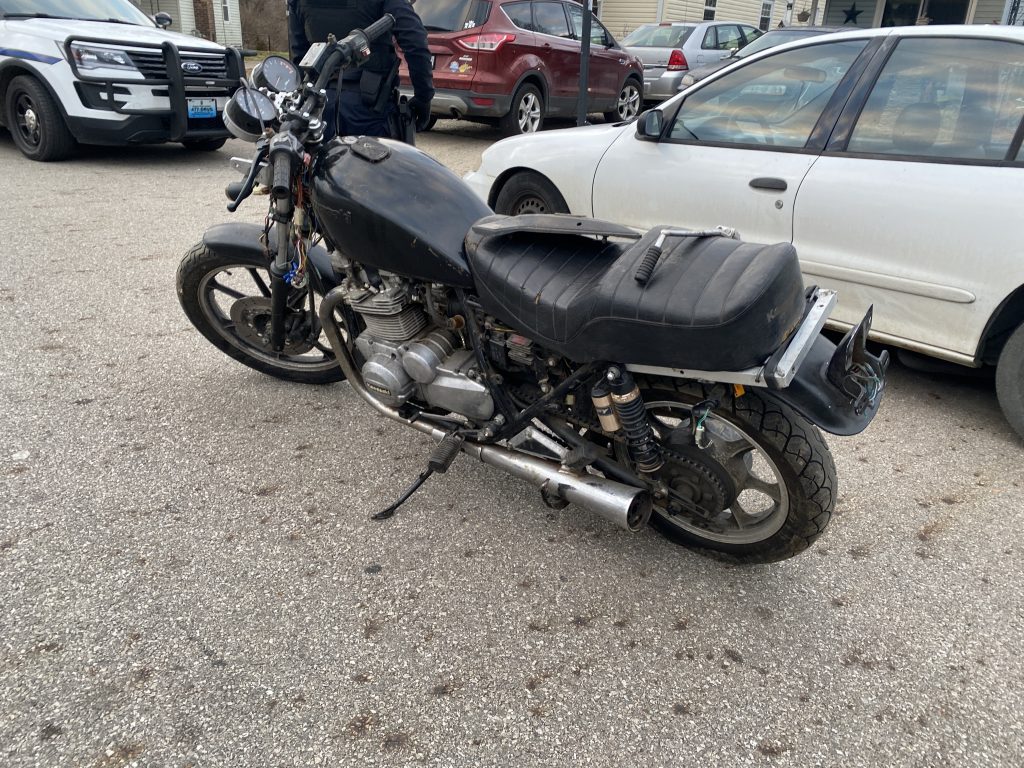 Family members of the theft said that they were happy to get back some of the items, and praised Circleville Police Department for the quick work.
Pickaway Common Pleas Ford was found guilty of burglary and sentenced to 4 to 6 years in prison and 12,483.92 in restitution, and Shawn Dickens Guilty of Two Counts of Recieving Stolen property and was sentenced to 36 months in prison and 15,200.54 dollars in restitution.