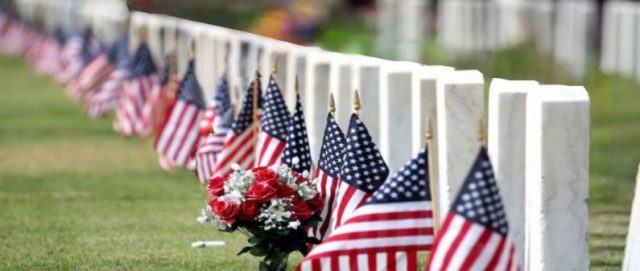 PICKAWAY – Memorial Day information for Pickaway County
The Pickaway County Soldiers Monumental Association announced that they will recognize the fallen with three services on Memorial Day in 2023. All services will be on May 29th.
South Bloomfield VFW post 7941 will also have a memorial at 11 am in the Northern Part of the County
Much of the information remains the same but the parade route has changed some
Pickaway's Oldest living Veteran Dr. Robery Vance Clendenen will be honored during the parade, and Robert Valentine will serve as the Grand Marshall for the 2023 parade. The speaker at High Street Cemetery and Hitler Ludwig is Chaplain Lieutenant Colonel Thomas h Whitman Jr, speaker at Forest Cemetery is Pastor Wendell Brown.
In the morning services will start at the High Street Cemetery at 8:00 am, followed by a parade through downtown Circleville that will start after the first ceremony Pickaway to High Street, High Street to North Court Street to the Forest Cemetary where they will have service at 10 am following the parade.
There will be a Memorial Day ceremony at the Harrison Township cemetery at 11:00 AM. It is hosted by the VFW Auxiliary with our Honor Guard. Colors will be presented by Boy Scout troop 159 & the TVHS Golden Sound band will provide music. Please attend and honor all members of the US military who fought and died in service.
The final event will be held at the Hilter-Ludwig Cemetary at 11:30 am on Hitler Road in Pickaway County.
We will follow the services and push them live on Sciotopost Facebook throughout the day.