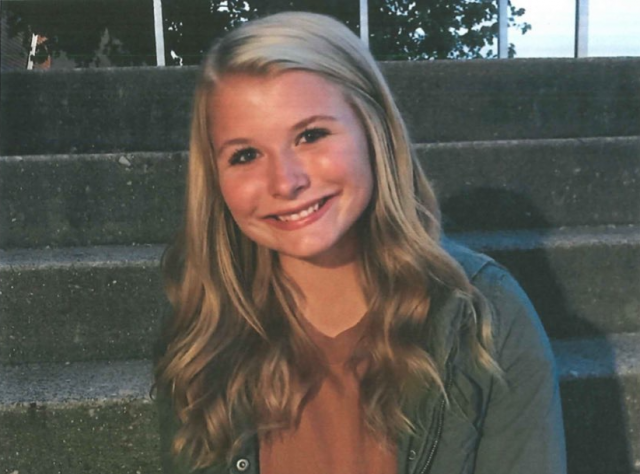 CIRCLEVILLE -This year marks the 113th Circleville Pumpkin Show and the town is buzzing with preparation for the "Greatest Free Show on Earth!"
One of the many traditions to look forward to is crowning the Miss Pumpkin Show Queen, which has been a tradition for 85 years. The very first Miss Pumpkin Show Queen was 15 year old Lucille Heise, who was one of 6 contestants and was crowned on October 5, 1933. Heise was presented with a diamond ring as the victor.
The initial idea for the Miss Pumpkin Show Queen originated from Proctor Baughman who at the time was the director of Parades. This has since become one of the cherished traditions that take place during Wednesday of the Pumpkin Show.
This year we have 13 Miss Pumpkin Show contestants.
Morgan Anderson has officially entered the Miss Pumpkin Show contest. Anderson represents Amanda Clearcreek as a Junior and parents are Jessica & Jeffrey Schubert and Richie Anderson.
Anderson honors and awards while attending High School currently are:
Top 16 in the Nation for FFA Creed Public Speaking
1st in Ohio for FFA Creed Public SPeaking
2nd in State for FFA job Interview Contest
1st in state for FFA AG Issues forum contest
2nd in the East Region for FFA job Interview
3.5 + GPA Mid-State League Scholar Athlete Award
Memorial Award Scholarship Recipient
High School Honor Roll
Perfect Attendance Award
2 year Woman Soccer Award
Morgan likes hiking, writing, FFA Career Development Events, bike riding, and playing with her dog. She plays on Varsity Soccer, Student Council, Class 2021 President for last 3 years, Science club publicist, FFA chapter treasurer, and Art Club.
Anderson says one interesting fact about her is she used to have baby raccoons as pets when she was younger. One day she would like to travel the world and her future plans are to be a broadcast journalist or CEO of my own company.
For more Candidates click here: http://www.sciotopost.com/meet-miss-pumpkin-candidates-aubrey-smith-circleville-high-school/