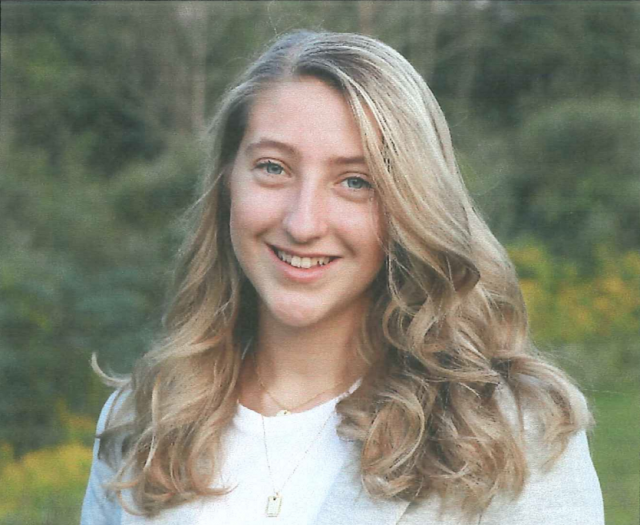 CIRCLEVILLE -This year marks the 113th Circleville Pumpkin Show and the town is buzzing with preparation for the "Greatest Free Show on Earth!"
One of the many traditions to look forward to is crowning the Miss Pumpkin Show Queen, which has been a tradition for 85 years. The very first Miss Pumpkin Show Queen was 15 year old Lucille Heise, who was one of 6 contestants and was crowned on October 5, 1933. Heise was presented with a diamond ring as the victor.
The initial idea for the Miss Pumpkin Show Queen originated from Proctor Baughman who at the time was the director of Parades. This has since become one of the cherished traditions that take place during Wednesday of the Pumpkin Show.
This year we have 13 Miss Pumpkin Show contestants.
Sydney Sharp has officially entered the Miss Pumpkin Show contest. Sharp represents Amanda-Clearcreek High School as a Senior. Her parents are Adam and Lisa Sharp.
Sharp's honors and awards while attending High School currently are:
Varsity Volleyball Team
Science Club
FFA Secretary for both 2019,2020 years
School Representative for Mid-State league leadership conference
3rd grade tutor in High School Mentoring program
Ohio Farm Bureau as a at large member
Vice President on the Junior Fair Board
Fairfield fair board she was elected secretary
AC Extreme 4-H Club President
Sydney enjoys 4-H, FFA, and dance as nine year member of Charmion Performing Arts Center.
Sharps future plans are to represent her 4-H Club and country through the Ohio State University Global Immersions Program to Puerto Rico in the Fall. She also plans on attending The Ohio State University to receive a bachelors of science with a major in International Relations and Diplomacy with a minor in information security.
For more candidates click here http://www.sciotopost.com/meet-miss-pumpkin-candidates-morgan-anderson-amanda-clearcreek/