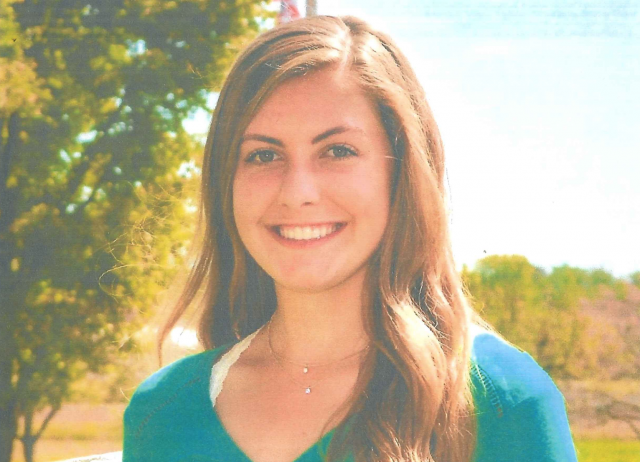 CIRCLEVILLE -This year marks the 113th Circleville Pumpkin Show and the town is buzzing with preparation for the "Greatest Free Show on Earth!"
One of the many traditions to look forward to is crowning the Miss Pumpkin Show Queen, which has been a tradition for 85 years. The very first Miss Pumpkin Show Queen was 15 year old Lucille Heise, who was one of 6 contestants and was crowned on October 5, 1933. Heise was presented with a diamond ring as the victor.
The initial idea for the Miss Pumpkin Show Queen originated from Proctor Baughman who at the time was the director of Parades. This has since become one of the cherished traditions that take place during Wednesday of the Pumpkin Show.
This year we have 13 Miss Pumpkin Show contestants.
Erica Dale has officially entered the Miss Pumpkin Show contest. Dale is representing Logan Elm High School as a Senior. Her Parents are Chris and Angela Dale.
Dale's honors and awards while attending High School currently are:
National Honor Society
National art honor society
AP scalar with honor
2019 runner-up youth salute leader
Student in the national ment scholarship program
Academic All-league (track & cross country)
Mid State League Honorable Mention (cross country & golf)
Artistic Achievement Award
Hugh O'Brian youth leadership student ambassador
Erica says she she enjoys participating in sports such as track and golf. She coaches gymnastics classes at Pickaway YMCA. Erica says she's passionate about art and spends a lot of time doing art related community service with her club. As president of Student Union and the art club she says she spends weekends helping at school events. During her free time she enjoys watching football and soccer games with friends, as well as traveling and spending time outdoors.
Dale says her experience growing up on a farm and around animals has led her to become interested in sciences. Her goal is to graduate college with a biomedical engineering degree so that she can work in the field she loves.
For more candidates click here: http://www.sciotopost.com/meet-miss-pumpkin-candidate-2019-sydney-sharp/