Kentucky – Rescues are still searching for people missing after Friday night's devastating tornado hit the midwest and south areas in one of the longest tornados in history.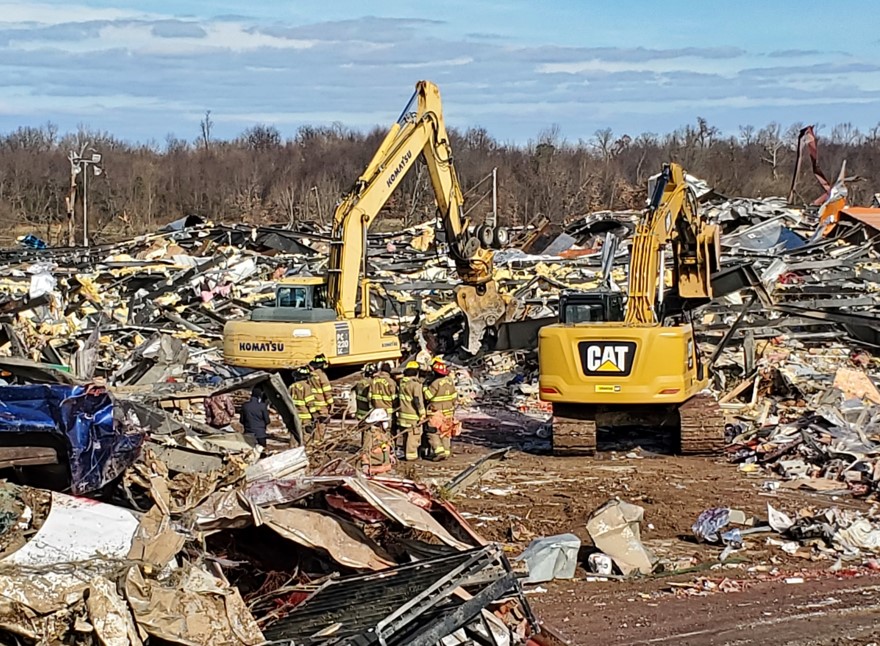 Mayfield Kentucky was hit one of the hardest areas during the estimated 600-mile twister.
Mayfield is just slightly smaller than the town of Circleville with 10,017 people in the 2020 US census it can be seen as small-town living. When our reporter Kyle arrived on the scene he said it looked like a warzone, and the downtown area was seriously devastated. Local Churches, Banks, Fire station, and Police station was devastated.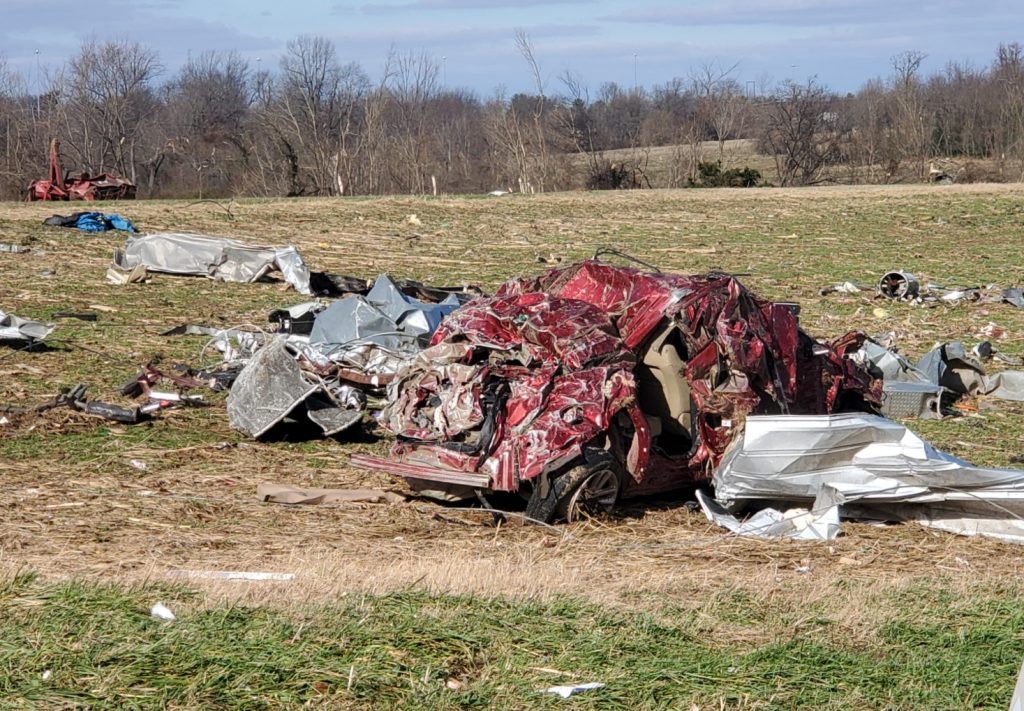 Windows were gone, roofs were gone, and buildings were in piles of debris, said Kyle in his experience there, He said that emergency services like the Mayfield fire department and police department responded in vehicles that were damaged in the storm. The police department had all of its windows blown out, and most of the cruisers were missing most of their windows.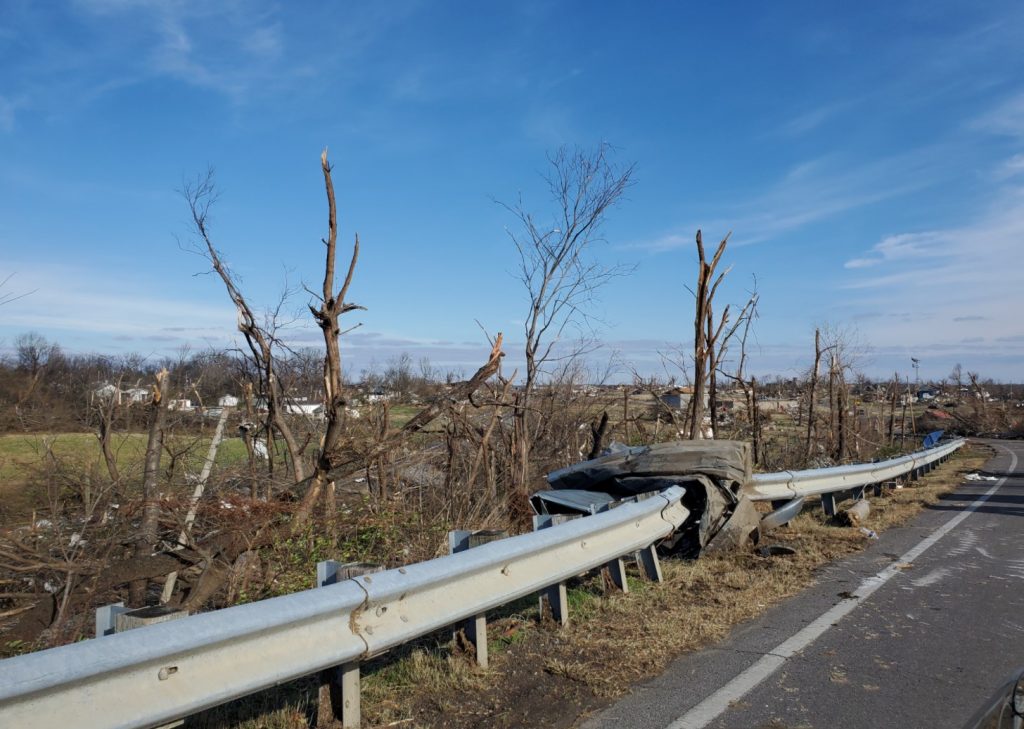 During a news conference, Gov. Andy Beshear said that they expected the death toll to rise to at least 50 and up to 100 due to the candle factory in the town when it collapsed.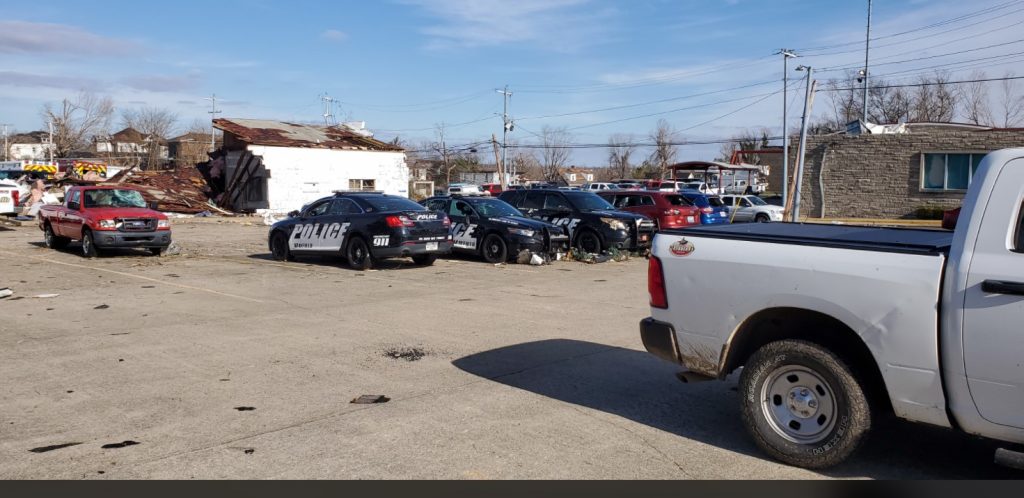 Kyle visited the scene of the candle factory and reported seeing hundreds of workers on the scene moving debris and searching for victims and possibly trapped employees.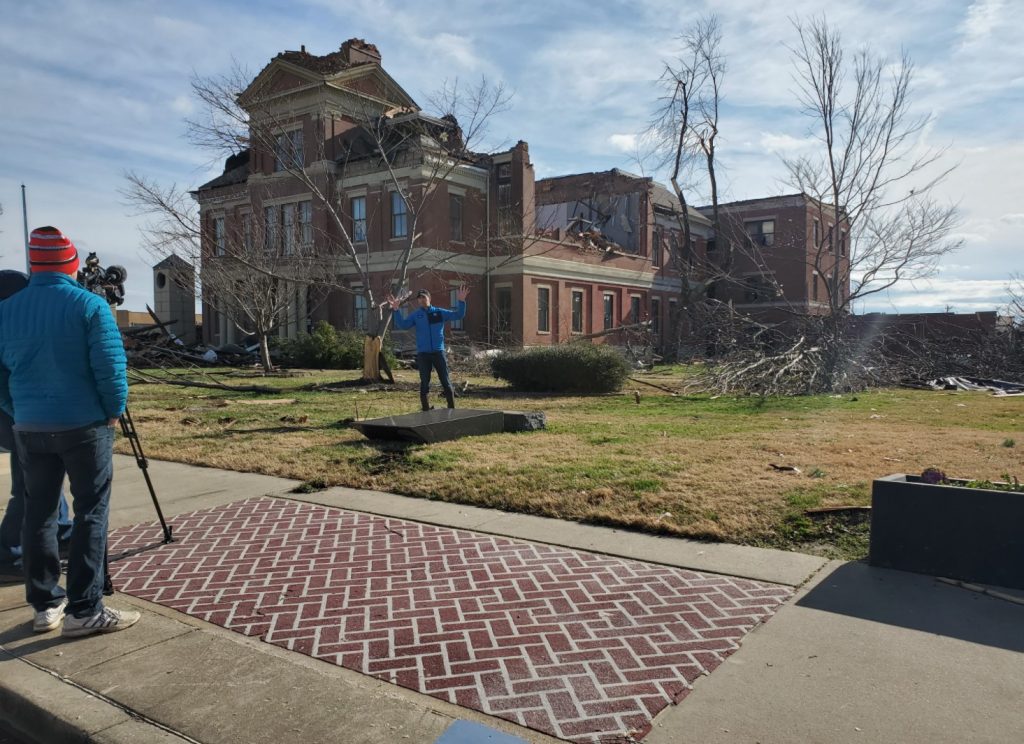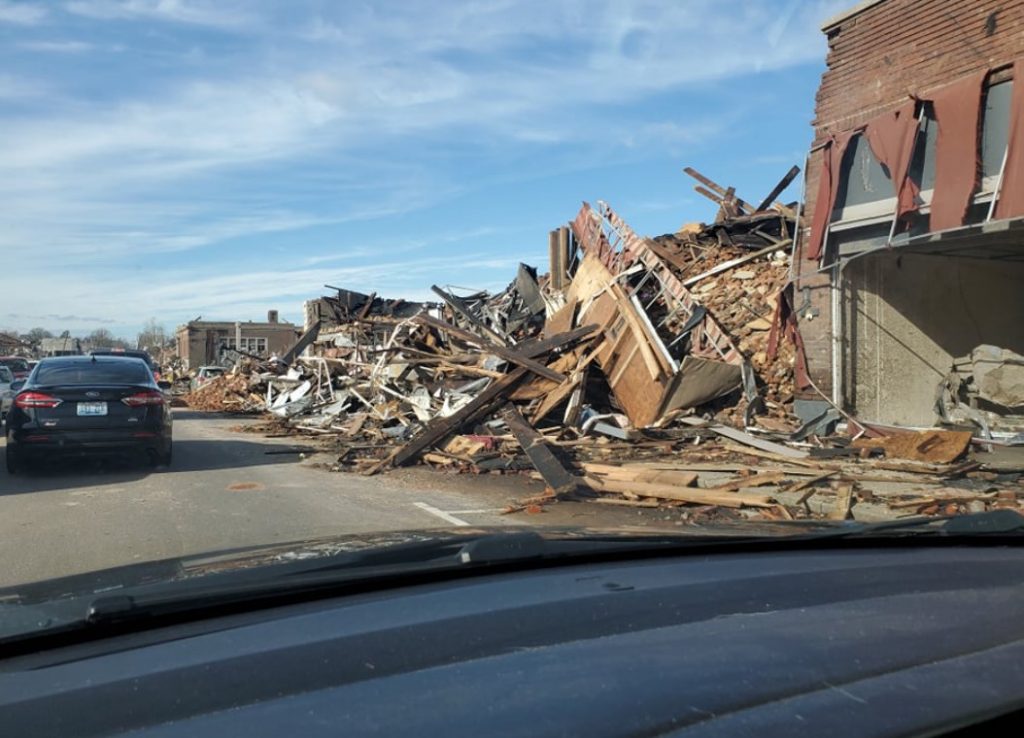 Videos of this can be seen on our Facebook when reporter Kyle was on the scene on Saturday. Click the links below to view.
Mayfield Candle Factory: https://fb.watch/9RSQfVN7ij/
Downtown Mayfield Police department, center of town:
PART 1:https://fb.watch/9RST62KWO0/
Part 2: https://fb.watch/9RSVeTBJOw/