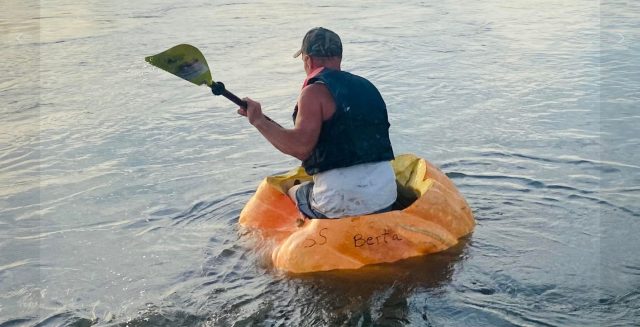 Nebraska – A man broke a World Record in Nebraska after getting the idea from Ohio on floating Pumpkins.
According to the City of Bellevue Nebraska Duane Hansen from Syracuse, Nebraska, is a long-time Nebraska resident who enjoys growing large pumpkins, gourds, and other vegetables as a hobby. He came up with this idea when visiting Ohio and saw another person attempt to set this record which is currently right around 30 miles. Seems like a unique if the not slightly crazy way to celebrate his 60th birthday, which was around the same time as the attempt.
So asking for witnesses to the pumpkin float trip, the local mayor in Nebraska decided to jump on the journey with the man.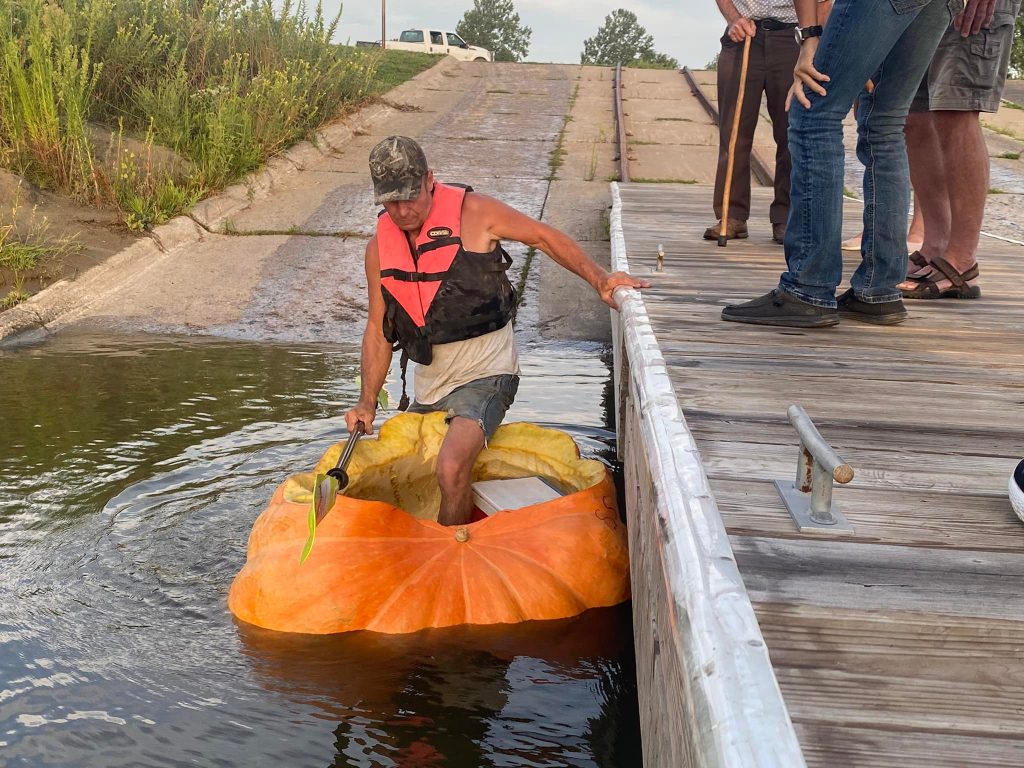 "On Thursday morning right after 8 AM, Duane Hansen from Syracuse, Nebraska stopped into the Mayor's office and asked if a couple of people from Bellevue City Hall would serve as official witnesses for his effort to be recognized by the Guinness Book of World Records."
So on August 27th, on the banks of the Missouri River at the Bellevue Public Boat Docks, Mr. Hansen hopped in the pumpkin at approximately 7:30 AM to attempt to make the 38-mile trip to Nebraska City in his 846-pound floating pumpkin. It is estimated that this trip could take approximately 6 hours. He had his wife, family, and friends on hand to assist with and help document the attempt. A few of them were following alongside him in a boat should any mishaps occur.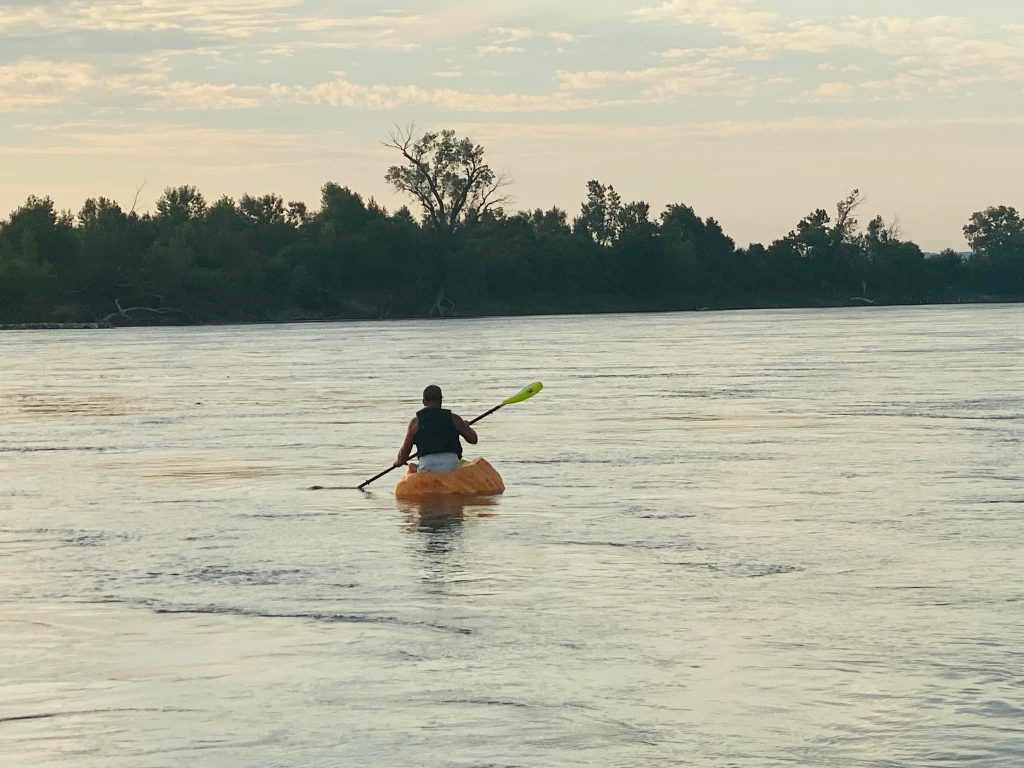 At 2:52 PM Duane surpassed the current record holder at 25.5-mile record, but he was not done and aimed for another 12 miles downstream. At 9 pm Duane became the New Record holder a 38-mile journey from Bellevue to Nebraska City.
The pumpkin was only around 800 hundred pounds, we grow them bigger around here.