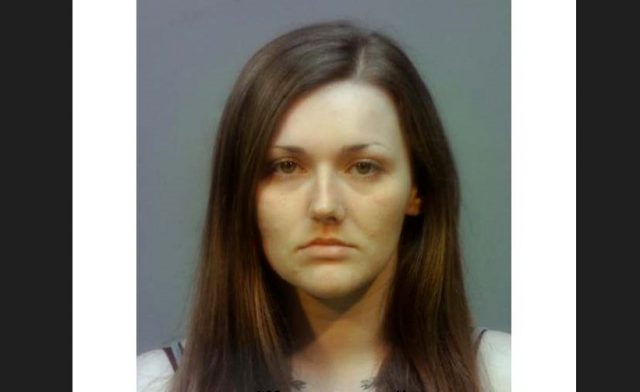 Athens – On January 31st, 2022, the Athens County Sheriff's Office responded to Nurad Road, Athens for a report of an overdose. The victim, Paul R. Inman, age 23, was pronounced dead at the scene by Athens County EMS. Deputies collected physical evidence at the scene and conducted
interviews. The physical evidence was sent to the lab for processing. Digital forensics data was obtained from Inman's cell phone which led investigators to Tiffany Sorrell, age 23, of Millfield. Sorrell had communicated with Inman a short time before his death about trafficking Fentanyl and had reportedly sold an amount to Inman for $100.

On February 3rd, 2022, Investigators located Sorrell at Carriage Hill Drive, Athens with active warrants for her arrest. Sorrell was brought in for questioning regarding Inman's death and gave a full confession. She was later transported to Fairfield County pursuant to her active warrants.

An autopsy was later completed by the Montgomery County Coroner's Office and ruled Inman's death to be that of a multiple drug intoxication (fentanyl and acetylfentanyl). The Ohio Bureau of Criminal Investigation returned lab test results for the narcotics seized on scene as fentanyl
and acetylfentanyl.

On August 8th, 2022, the Athens County Prosecutor's Office presented all the facts obtained from this investigation to an Athens County Grand Jury. The Grand Jury subsequently returned an indictment on Tiffany Sorrell for Involuntary Manslaughter, a felony of the 1st degree, and Aggravated Trafficking in Drugs, a felony of the 4th degree.

On August 29th, 2022, Tiffany N. Sorrell was taken into custody after she voluntarily reported to Athens County Common Pleas Court. Sorrell appeared in front of Judge George McCarthy, who set bond at $50,000.

Sheriff Rodney Smith states "The Sheriff's Office offers our condolences to the family of Paul Inman. Actions have consequences and it is our mission to hold dealers accountable in Athens County. We would like to thank First Assistant Prosecutor Meg Saunders of the Athens County Prosecutor's Office for her assistance with this investigation and the pursuit of justice on behalf
of the Inman family."