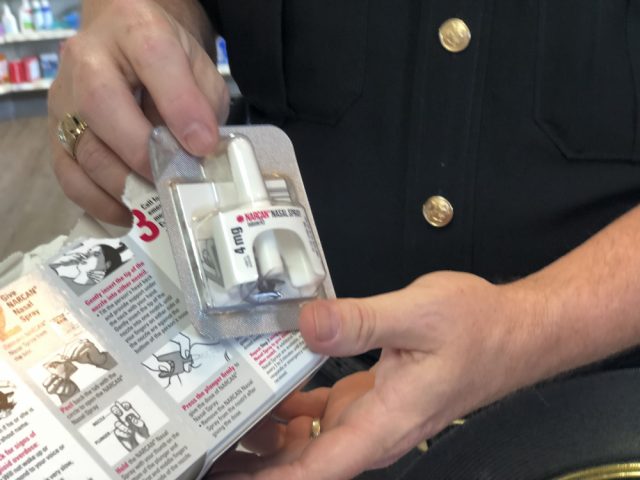 OHIO – Governor Dewine is announcing a new website to help people obtain a needed drug to reverse drug overdose.
"As part of this year's OverdoseAwarenessDay observance, recovery Ohio announced the creation of http://Naloxone.Ohio.gov, a new resource that provides Ohioans with a simplified process for obtaining free naloxone. I encourage Ohioans to use the new site and carry naloxone.
The website not only gives Ohioans the ability to get Naloxone, but it also gives information on how to use the drug, directs families to health and addiction treatment centers, and gives families information if they are dealing with someone that is dealing with an addiction.
RecoveryOhio has partnered with the Ohio Department of Health and the Ohio Department of Mental Health and Addiction Services to create NaloxoneOhio. This new website will provide Ohioans with a simplified process for accessing naloxone, a lifesaving drug used in the event of an opioid overdose. Naloxone is a critical tool in combatting the addiction crisis and making our communities safer for all Ohioans.
This website will promote our shared goal of providing ongoing access to naloxone for all Ohioans. This website offers resources for Project DAWN sites, law enforcement agencies, or community members to make access to lifesaving medication as seamless as possible.